France's Information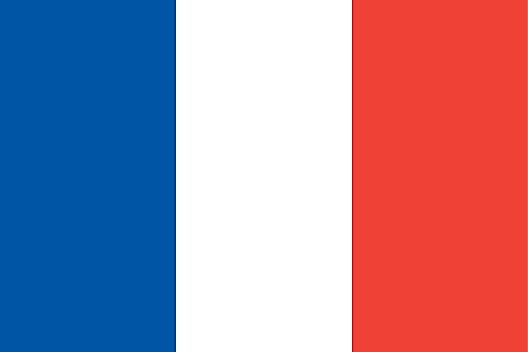 | | |
| --- | --- |
| Land Area | 640,427 km2 |
| Water Area | 3,374 km2 |
| Total Area | 643,801km2 (#42) |
| Population | 66,836,154 (#21) |
| Population Density | 104.36/km2 |
| Government Type | Semi-presidential Republic |
| GDP (PPP) | $2,700.00 Billion |
| GDP Per Capita | $42,400 |
| Currency | Euro (EUR) |
| Largest Cities | |
People listed are almost always native to the country. We do (on occasion) include those that have either lived within the country for most of their adult life, or have made a significant contribution to the country in their personal endeavors.
A
Marcel Achard playwright and scriptwriter
Isabelle Adjani actress, singer
Annabella actress
Marie Antoinette former queen of france
Jeanne d'Arc (joan of arc)
Bernard Arnault entrepreneur
Claude Autant-Lara film director
B
Josephine Baker entertainer
Honore de Balzac realist author
Brigitte Bardot actress
Harry Baur actor
Raymond Barre economist, politician
Jane Bathori opera singer
Simone de Beauvoir author, feminist, philosopher
Jean-Paul Belmondo actor
Cyrano de Bergerac author
Henri-Louis Bergson philosopher, nobel laureate
Sarah Bernhardt actress
Jules Berry actor
Marcellin Berthelot chemist, politician
Luc Besson film producer
Liliane Bettencourt cosmetics
Marcel Bich founder bic pens
Juliette Binoche actress
Georges Bizet composer of carmen
Pierre Blanchar actor
Jean-Pierre Blanchard inventor, aviation pioneer
Louis Bleriot inventor, engineer, aviator
Napoleon Bonaparte general, first republic president
Etienne-Louis Boullee architect
Carole Bouquet actress
Andre Bourvil actor, singer
Charles Boyer actor
Louis Braille inventor
Pierre Brasseur actor, director
Pierre Savorgnan de Brazza congo explorer
Ettore Bugatti automobile manufacturer
C
Pierre Cardin fashion designer
Marcel Carne film director
Laetitia Casta model, actress
Louis Ferdinand Celine 20th century author
Paul Cezzane painter
Coco Chanel fashion designer
Charlemagne monarch
Jacques Chirac president, 1995 - 2007
Jean-Loup Chretien astronaut
Andre Citroen automobile manufacturer
Colette 20th century author
Jean-Baptiste Camille Corot artist
Pierre de Coubertin founder modern olympics
Gustave Courbet painter
Jacques Cousteau oceanographer
Jean-Loup Chretien astronaut
Marie and Pierre Curie scientists
D
Dalida singer
Danielle Darrieux actress, singer
Gerard Debreu economist
Claude-Archille Debussy composer
Eugene Delacroix painter
Marquis de la Fayette military leader
Charles de Gaulle general, former president
Alphonse de Lamartine poet
Cavalier de la Salle explorer
Guillaume Delisle cartographer
Alain Delon actor, fashion designer
Julie Delpy actress
Catherine Deneuve actress
Gerard Depardieu actor
Rene Descartes scientist and philosopher
Boris Diaw nba basketball player
Denis Diderot philosopher, writer
Rudolf Diesel engineer, inventor of diesel engine
Christian Dior fashion designer
Gerard Louis-Dreyfus agriculture commodities
Alain Ducasse chef
Paul Dukas composer of the sorcerer's apprentice
Alexandre Dumas author
E. I. du Pont de Nemours founder of du Pont
Julien Duvivier dilm director
Is a famous person missing from this page?
Submit your Famous Frenchman
This page was last updated on April 7, 2017.
France Trivia
What are the Biggest Industries in France?
One of the major industries in France is the energy sector. Manufacturing is also among the largest industries in France, accounting for billions of dollars in the country's GDP.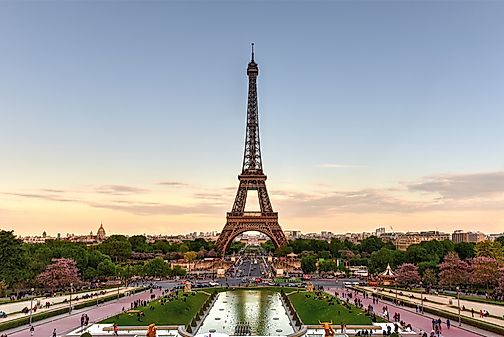 The Biggest Industries in France
What Do the Colors of the French Flag Mean?
Red, white and blue have come to represent liberty, equality and fraternity - the ideals of the French Revolution. Blue and red are also the time-honored colors of Paris, while white is the color of the Royal House of Bourbon.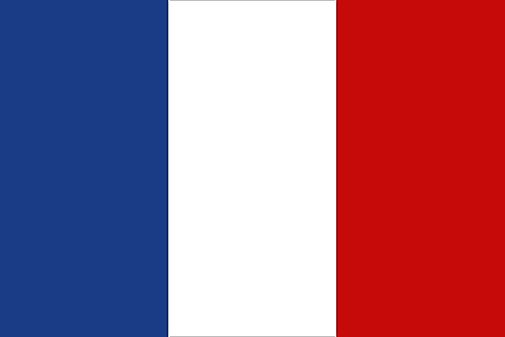 How Did the French Flag Come to Be?
What is a Puppet Government?
A "puppet state" is a government that has little will of its own, as it needs financial backing or military support. Thus, it acts an a subordinate to another power in exchange for its own survival. The puppet government still holds its own facade of an identity, perpetuated by retaining its own flag, name, national anthem, law, and constitution. However, these type of governments are not considered as legitimate according to international law.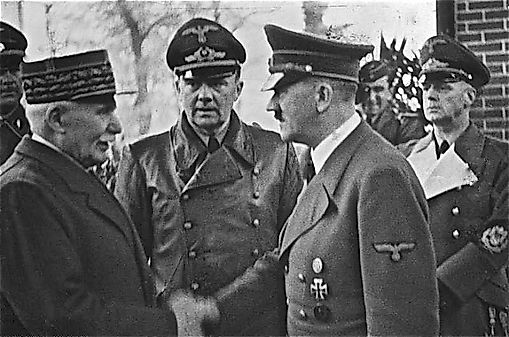 What Is A Puppet Government?
France metropolitan regions & their capitals