Daily Journal From the World Atlas Journey Around Ports in Northern Europe
Northern Europe Trip Page...
(including photos)
Note that there are two trip maps, as this journey include two (back-to-back) 12 day cruises. The map of Norway is found below the UK map.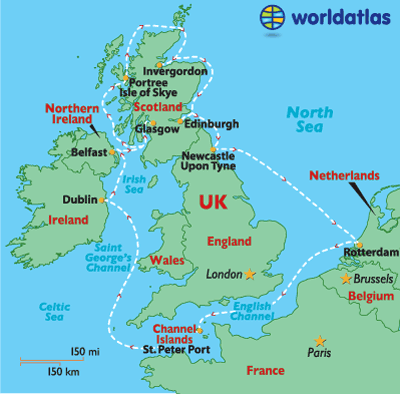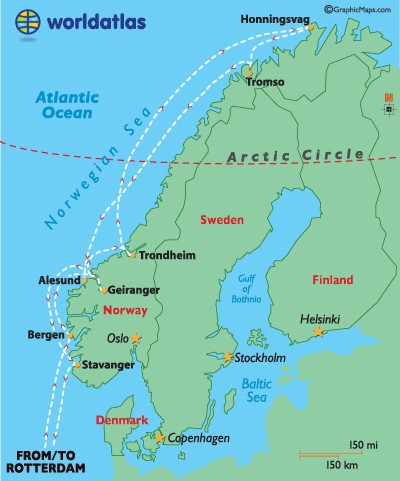 This page was last updated on July 12, 2016.