People listed are almost always native to the country. We do (on occasion) include those that have either lived within the country for most of their adult life, or have made a significant contribution to the country in their personal endeavors.
R continued
Irina Raud architect
Kristjan Raud artist
Hugo Raudsepp playwright
Anto Raukas geologist
Alfons Rebane military commander
Alexei Rediger head of Orthodox Church
August Rei politician, diplomat
Liina Reiman actress
Villem Reiman political activist
Georg Wilhelm Richmann physicist
Harald Riipalu military commander
Michael Roos football player
Hillar M. Rootare chemist
Alfred Rosenberg politician, ideologist
Vardo Rumessen pianist, musicologist
Balthasar Russow chronicler
Arnold Ruutel agronomist, former president
S
Mart Saar composer
Mart Saarma molecular biologist
August Sabbe member of forest brethren
Edgar V. Saks statesman, historian, author
Erika Salumae cyclist, Olympic medallist
Jane Salumae marathon runner
Evelin Samuel singer
Mart Sander singer, actor
Ferdi Sannamees sculptor
Edgar Savisaar politician
Ivo Schenkenberg guerilla commander
Alfred Schmidt weightlifter, Olympic medallist
Thomas Seebeck physicist
Ene-Liis Semper video artist, theater designer
Jaanus Silla film director
Katrin Siska musician
Tiit Sokk basketball player, Olympic medallist
Linda Soomre conservator
Jaan Soots military commander
Eduard Sormus violinist
Otto Strandman politician
Otto Wilhelm von Struve astronomer
Toivo Suursoo hockey player
T
Rein Taaepera political scientist, politician
Jaan Talts weightlifter, Olympic medallist
Indrek Tarand politician, historian, journalist
Jurin Tarmak highjumper, Olympic medallist
Enn Tarto dissident, politician
Kalmer Tennosaar singer, television journalist
Otto Tief military commander, politician
Allain Tikko Estonian army officer
Eduard von Toll geologist, arctic explorer
Karl Toll military commander
Tonu Toniste yachtsman, Olympic medallist
Koit Toome singer
Kalle Torn Estonian army officer
Juhan Torvand military officer
August Traksmaa soldier, historian, diplomat
Tonu Trubetsky singer, composer
Artur Tsobanjan physicist
Friedebert Tuglas author, critic, literary scholar
Peeter Tulviste psychologist, politician
Johannes Turn chess player
Erkki-Sven Tuur composer
U
Jakob von Uexkull biologist, semiotician
Marje Uksine artist
Aarne Ukskula actor
Juri Uluots lawyer, politician
Mati Unt author, theater director
Jaan Usin commander of the Peipsi Flotilla
Enn Uuetoa sailing ship captain, folktale hero
V - W
Tiit Vahi former prime minister, politician
Edmund S. Valtman cartoonist
Lauri Vaska chemist
Benjamin Vasserman artist
Andrus Veerpaul skier, Olympic medallist
Priit Vesilind author, photojournalist
Vesse tribal elder, military commander
Tuudur Vettik composer, choir conductor
Eduard Viiralt artist
Priit Vilba politician
Gustav Vilbaste botanist
Juri Vilms lawyer, politician
Ulo Vooglaid sociologist, politician
Urmas Voolpriit musician
Hanna-Liina Vosa actress, singer, dancer
Edgar de Wahl teacher, creator of Interlingue
Aleksander Warma navy officer, politician
Wimberg journalist, poet
Ferdinand von Wrangel Arctic explorer
Hella Wuolijoki author
Is a famous person missing from this page?
Submit your Famous Estonian
Estonia's Information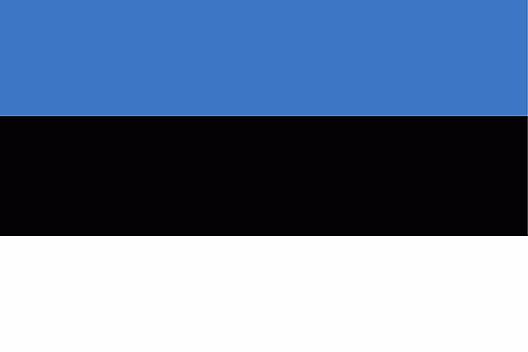 | | |
| --- | --- |
| Land Area | 42,388 km2 |
| Water Area | 2,840 km2 |
| Total Area | 45,228km2 (#129) |
| Population | 1,258,545 (#157) |
| Population Density | 29.69/km2 |
| Government Type | Parliamentary Republic |
| GDP (PPP) | $38.93 Billion |
| GDP Per Capita | $29,500 |
| Currency | Euro (EUR) |
| More Information | Estonia |
This page was last updated on April 7, 2017.