Australia/Oceania Weather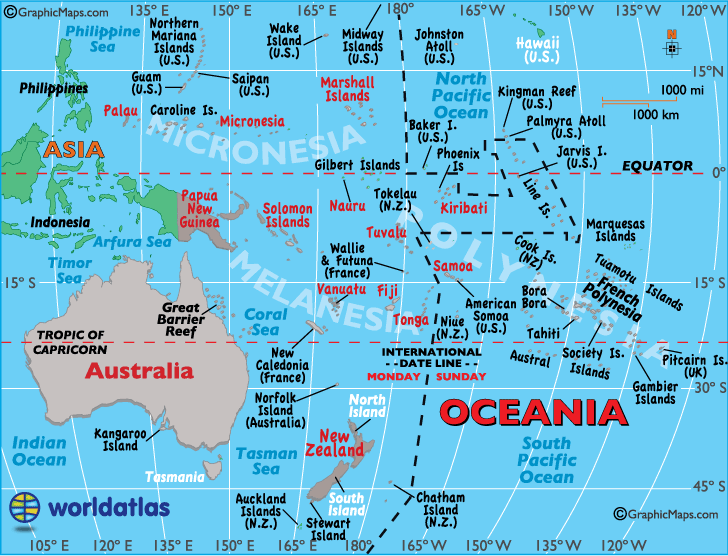 In general terms, the Oceania islands that border the Equator (15° north or south) are warm and humid throughout most of the year. Along the Tropic of Capricorn, conditions are more seasonal.
Australia, has an overall average temperature of 12.9 C, or 55 F. With low rainfall and humidity through much of Australia and winter temperatures barely dipping below freezing, the climate is quite moderate, although much of interior tends toward drought and extreme summer heat is quite common.
The overall climate of New Zealand is influenced by two main geographic features: the mountains and the ocean. Although its northern reaches enjoy a temperate climate, weather can change quickly across the country as weather fronts and tropical cyclones travel through this region of the South Pacific frequently.
Note: In the Southern Hemisphere, seasons are opposite the Northern Hemisphere. The warmest months are December, January, February; the coldest are June, July and August.
For current conditions across Oceania, select your destination of choice from the map.
This page was last updated on September 19, 2016.