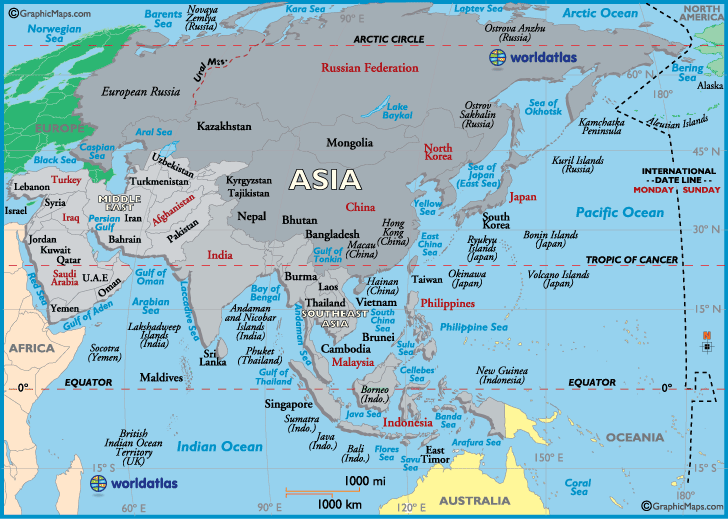 To describe weather conditions across the continent of Asia in specific terms is difficult in such a small space, as conditions vary widely across this huge landmass.
So, we'll opt for presenting current conditions across a fairly wide selection of Asian cities, and by clicking on the location (or city) of choice a weather forecast is quickly displayed.
As an example, click on Beijing, China below for the current forecast.
You can click on a linked country or territory on the map to the left to select your city of choice.
For a quick look, you can quickly review current weather conditions in selected cities across Asia.
Note: The seasons south of the Equator are just the opposite of those north of the Equator; (Spring) October to December; (Summer) January to March; (Fall) April to June, (Winter) July through September.
This page was last updated on September 19, 2016.