Turkey's Information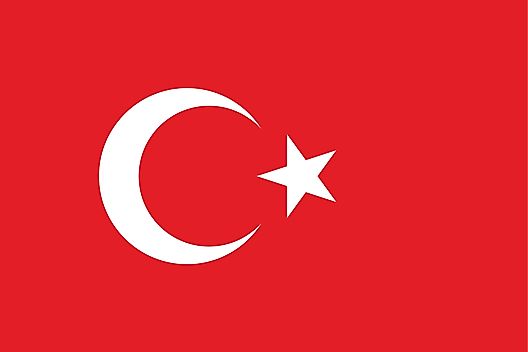 | | |
| --- | --- |
| Land Area | 769,632 km2 |
| Water Area | 13,930 km2 |
| Total Area | 783,562km2 (#36) |
| Population | 80,274,604 (#19) |
| Population Density | 104.30/km2 |
| Government Type | Parliamentary Republic |
| GDP (PPP) | $1,700.00 Billion |
| GDP Per Capita | $21,100 |
| Currency | Lira (TRY) |
| Largest Cities | |
People listed are almost always native to the country. We do (on occasion) include those that have either lived within the country for most of their adult life, or have made a significant contribution to the country in their personal endeavors.
P - R
Sebnem Paker singer
Ahmet Cevdet Pasha statesman
Djemal Pasha politician
Seker Ahmed Pasha painter
Sokollu Mehmed Pasha statesman
Talaat Pasha politician
Ibrahim Pecevi historian
Ajda Pekkan singer
Halit Refig film director
Hoca Ali Riza painter
Rafet El Roman singer, songwriter
Aliye Rona actress
S
Beren Saat actress
Ibrahim Safi painter
Arif Sag singer
Taner Sagir Olympic medalist, weightlifter
Emre Sahin director
Sevval Sam singer, actress
Aziz Sancar scientist
Mustafa Sandal singer
Sanizade historian
Serenay Sarikaya actress
Asik Veysel Satiroglu minstrel, poet
Fikret Mualla Saygi painter
Aydin Sayili historian
Emel Sayin singer
Seda Sayan singer
Fikret Mualla Saygi painter
Tolgahan Sayisman actor
Leyla Saz composer
Osman Fahir Seden film director
Deniz Seki singer
Mustafa Selaniki scholar
Munir Nurettin Selcuk tenor
Timur Selcuk singer
Sener Sen actor
Muzeyyen Senar classical music performer
Abdullatif Sener politician
Aydan Sener actress
Celal Sengor geologist
Hulya Senyurt Olympic medalist, judoka
Sureyya Serdengeti economist
Ozturk Serengil actor
Seren Serengil actress
Asik Mahzuni Serif musician
Mumtaz Sevinc actor
Tim Seyfi actor
Ahmet Necdet Sezer former president
Safak Sezer actor
Serif Sezer actress
Zeki Sezer politician
Mimar Sinan architect
Oktay Sinanoglu chemist
Osman Sinav film director, producer, screenwriter
Osman Sirin judge
Bahattin Sofuoglu motorcycle racer
Kenan Sofuoglu motorcycle racer
Sinan Sofuoglu motorcycle racer
Kamil Sonad sculptor
Cahide Sonku actress
Sebnem Sonmez actress
Turkan Soray actress
Ferdi Sabit Soyer former prime minister
Sevil Soyer artist
Dolunay Soysert actress
Ruhi Su opera singer
Cevdat Sunay former president
Cemal Sureya poet
T
Naim Talu former prime minister
Asli Tandogan actress
Emre Taner former chief government intelligence
Seyyal Taner singer
Bahri Tanrikulu Olympic medalist, taekwondo
Turgay Tanulku actor
Cahit Sitki Taranci poet
Tarkan singer
Kivanc Tatlitug actor
Ferdi Tayfur singer
Ahmet Mumtaz Taylan actor
Nurcan Taylan Olympic medalist, weightlifter
Vedat Tek architect
Kerim Tekin singer
Neyzen Tevfik poet
Kartal Tibet actor
Yildiz Tilbe singer
Zeki Velidi Togan historian
Kerem Topuz director
Hamide Bikcin Tosun Olympic medalist, taekwondo
Tulay Tugcu politician
Sali Turan painter
Yavuz Turgul director
Dogan Turkmen ambassador
Hedo Turkoglu basketball player
Serhat Tutumler actor
Sinan Tuzcu actor
Sibel Tuzun singer
Berrak Tuzunatac actress
U
Selahattin Ulkumen diplomat
Memduh Un director
Tuba Unsal actress
Oktay Urkal boxer
Binnaz Uslu track runner
Ilhan Usmanbas composer
Yasemin Ustalar female boxer
Faut Uzkinay director
Ahmet Uzumcu diplomat
Levent Uzumcu actor
Musa Uzunlar actor
Y
Selma Yagci boxer
Okan Yalabik actor
Abdurrahman Yalcinkaya judge
Ahmet Yalcinkaya poet
Semsi Yarali boxer
Gazi Yasargil medical scientist
Serhan Yavas actor
Gonul Yazar actress
Ercan Yazgan comedian
Muhammed Hamdi Yazir theologian
Hamza Yerlikaya Olympic medalist, wrestler
Tamer Yigit actor
Cemal Yildirim philosopher
Murat Yildirim actor
Cem Yilmaz comedian
Durmas Yilmaz economist
Mesut Yilmaz former prime minister
Atif Yilmaz film director, producer, screenwriter
Namik Yolga diplomat
Z
Dervis Zaim filmmaker
Zara singer
Cahit Zarifoglu poet, writer
Princess Fahrelnissa Zeid artist
Zeynep musician
Fatin Rustu Zorlu diplomat
Is a famous person missing from this page?

Turkey Trivia
What are the Largest Ethnic Groups in Turkey?
Turks make up the largest ethnic group in Turkey, with a total share of 72.5% of the population. Kurds make up the second largest group, at 12.7%.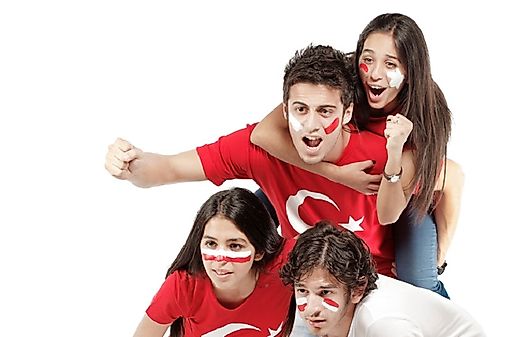 The Ethnic Groups Of Turkey
What type of economy does Turkey have?
Turkey is an important emerging economy with a positive growth rate. Turkey is the fastest growing economy in Europe.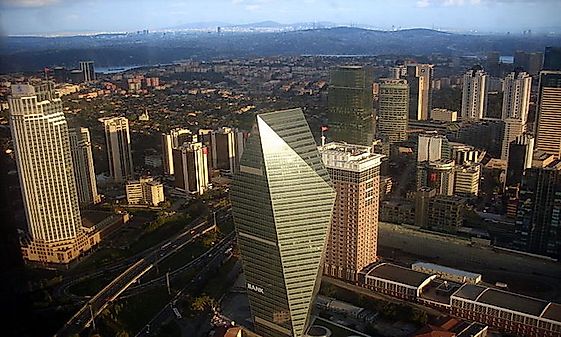 The Economy Of Turkey
This page was last updated on April 7, 2017.