Turkey's Information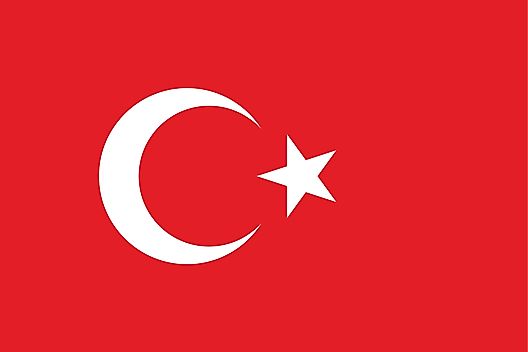 | | |
| --- | --- |
| Land Area | 769,632 km2 |
| Water Area | 13,930 km2 |
| Total Area | 783,562km2 (#36) |
| Population | 80,274,604 (#19) |
| Population Density | 104.30/km2 |
| Government Type | Parliamentary Republic |
| GDP (PPP) | $1,700.00 Billion |
| GDP Per Capita | $21,100 |
| Currency | Lira (TRY) |
| More Information | Turkey |
| Largest Cities | |
People listed are almost always native to the country. We do (on occasion) include those that have either lived within the country for most of their adult life, or have made a significant contribution to the country in their personal endeavors.
E continued
Reha Erdem film director
Nehir Erdogan actress
Recep Tayyip Erdogan politician
Selim Erdogan poet
Yilmaz Erdogan filmmaker
Nese Erdok painter
John Eren politician
Sertab Erener singer
Gulben Ergen singer
Halit Ergenc actor
Haydar Ergulen poet
Genco Erkal actor
Oner Erkan actor
Yasar Erkan Olympic medalist, wrestler
Ece Erken actress
Ulvi Cemal Erkin composer
Fatih Erkoc musician
Hasibe Erkoc boxer
Metin Erksan film director
Didem Erol actress
Seyhan Erozcelik poet
Neset Ertas singer
Mehmet Erte poet
Munir Ertegun diplomat
Muhsin Ertugrul actor
Ibrahim Hakki Erzurumi philosopher
Aydin Esen jazz musician
Itir Esen actress
Esmeray singer
Yonca Evcimik singer, actress
Erol Evgin singer
Kenan Evren former president
Bedri Rahmi Eyuboglu painter
F
Molla Semseddin Fenari Islamic theologian
Sebnem Ferah singer
Idil Firat actress
Tardu Flordun actor
G
Erol Gelenbe scientist
Hazan Gemici Olympic medalist, wrestler
Orhan Gencebay musician
Leyla Gencer opera singer
Erkan Genis artist
Fatma Girik actress
Coskun Gogen actor
Bahadir Gokay painter
Sahan Gokbakar comedian
Goksel singer
Gul Golge actress
Aysen Gruda actress
Abdullah Gul president
Muammer Guler politician
Hatice Guleryuz artist
Gulsen singer
Ragip Gumuspala politician
Damla Gunay archer
Izzet Gunay actor
Ebgin Gunaydin actor
Erol Gunaydin actor
Ebru Gundes singer
Burcu Gunes singer
Salih Guney actor
Yilmaz Guney film director
Asli Gungor singer
Mehmet Gunsur actor
Resat Nuri Guntekin novelist
Nazmi Ziya Guran painter
Seden Gurel singer
Mehmet Gureli writer
Senay Gurler actress
Adburrahman Nafiz Gurman former general
Muslum Gurses singer
Feza Gursey mathematician
H
Ismail Hacioglu actor
Fikret Hakan actor
Tunc Hamarat chess player
Osman Hamdi statesman
Hayati Hamzaoglu actor
Hepsi music group
Nazim Hikmet poet
Oktay Rifat Horozcu writer
Humeyra actress
Ediz Hun actor
Cemal Hunal actor
I
Masatoshi Gunduz Ikeda mathematician
Hulya Vurnal Ikizgul artist
Rifat Ilgaz poet
Attila Ilhan poet
Colpan Ilhan actress
Marsel Ilhan tennis player
Mufid Ilhan politician
Baki Ilkin diplomat
Tunch Ilkin football player, sports broadcaster
Ersan Ilyasova basketball player
Kenan Imirzalioglu actor
Cetin Inanc film director
Kadir Inanir actor
Turker Inanoglu screenwriter, film director, producer
Sabit Ince poet
Erdal Inonu politician
Ismet Inonu former prime minister, former president
Cagan Irmak film director
Mehmet Ali Irtemcelik former ambassador
Is a famous person missing from this page?
Submit your Famous Turk
This page was last updated on April 7, 2017.