People listed are almost always native to the country. We do (on occasion) include those that have either lived within the country for most of their adult life, or have made a significant contribution to the country in their personal endeavors.
M continued
Yuri Dmitriyevich Maslyukov politician
Amirsho Miraliyev politician
Zarrina Mirshakar composer
Siyovush Mirzoev writer
Muboraksho Mirzoshoyev singer, songwriter, musician
Akbar Mirzoyev politician, former prime minister
Faridun Muhiddinov engineer, politician
Mu'izzi poet
Rosa Mullodzhanova opera singer
Yudik Mullodzhanova tenor, violinist
Shoista Mullojonova singer
N
Nargis Nabieva archer
Rahmon Nabiyev former president
Daler Nazarov singer, songwriter
Dilshod Nazarov athlete, hammer thrower
Farruh Negmat-Zadeh artist
Tahmina Niyazova singer
Zafar Nozim singer
Sayid Abdulloh Nuri leader Islamic Renaissance Party
O - R
Bakhtiyor Odinaev stage manager, costume designer, artist
Vladimir Aleksandrovich Popovkin director Russian Federal Space Agency
Oqil Oqilov prime minister
Farroukh Qasim actor, theater director
Qozidavlat Qoimdodov agrarian, politician
Jahon Qurbonov boxer
Karomatullo Qurbonov singer, composer
Rustamhodza "Rustam" Rahimov Olympic medalist, boxer
Amomalii Rahmon president
Kibriyo Rajabova singer
Rashid Rakhimov football coach
Abu Abdollah Jafar ibn Mohammad Rudaki poet
S
Takhir Sabirov film director, screenwriter, producer
Zakir Sabirov artist
Gulrukhsor Safieva poet, writer
Yaqub Salimov politician
Abdujalil Akhadovich Samadov politician, former prime minister
Ismail Samani "father" of Tajik nation
Mulla Abdulkarim Sipandi Samarqandi poet
Talabkhoja Sattorov composer
Ziyodullo Shahidi musician
Tolib Shakhidi composer
Muhammad-Jon Shakuri writer
Sabzali Sharif graphic designer
Suleiman Sharifi artist
Khomiddin Sharipov politician
Afzalsho Shodiev singer
Abusaid Shokhumorov Pamiri Ismailism scholor
Abu Ali al-Husayn ibn Abd Allah ibn Sina polymath, writer
Vasiliy Dmitryevich Sokov triple jumper
Payrav Sulaymoni writer, poet
T - Z
Elena Tatarkova tennis player
Akbar Turajonzoda politician
Uraz Turakulov football coach
Mirzo Tursunzoda poet, national hero
Mahmadsaid Ubaydulloyev politician
Manzura Uldjabaeva artist, cinematographer
Davlat Usmon politician
Jamshed Usmonov film director, producer, screenwriter
Vladimir Nikolayevich Voinovich writer, dissident
Suleiman Alexandrovich Yudakov composer
Anvar Yunusov boxer
Gurminj Zavkibekov actor, musician
Moses Znaimer co-founder Citytv
Temur Zulfiqorov poet, playwright, novelist
Is a famous person missing from this page?
Submit your Famous Tajik
Tajikistan's Information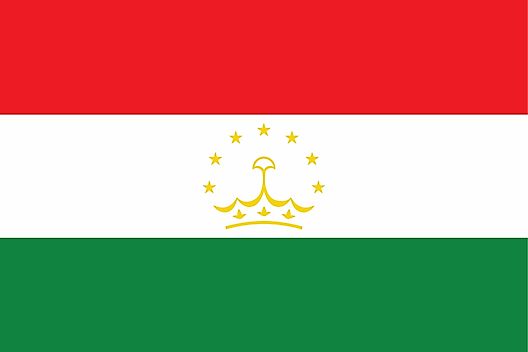 | | |
| --- | --- |
| Land Area | 141,510 km2 |
| Water Area | 2,590 km2 |
| Total Area | 144,100km2 (#94) |
| Population | 8,330,946 (#95) |
| Population Density | 58.87/km2 |
| Government Type | Presidential Republic |
| GDP (PPP) | $25.81 Billion |
| GDP Per Capita | $3,000 |
| Currency | Somoni (TJS) |
| More Information | Tajikistan |
This page was last updated on April 7, 2017.