People listed are almost always native to the country. We do (on occasion) include those that have either lived within the country for most of their adult life, or have made a significant contribution to the country in their personal endeavors.
L
Ang Lee film director
Wen Ho Lee scientist
Chen Li-an mathematician, politician
Jimmy Liao illustrator
Andrew Lin actor
Ariel Lin singer, actress
Brigitte Lin actress
Che-Hsuan Lin baseball player
Chilling Lin actress
Cho-Liang Lin violinist
Feng-Jiao Lin actress
Jimmy Lin singer, actor, race car driver
Justin Lin actor
Ruby Lin actress, singer, producer
Selena Lin artist
Alicia Liu television presenter
Chia-Jen Lo baseball player
Annette Lu politician
Gwei Lun-Mei actress
Show Luo singer, dancer, actor
M - P
Yang Maolin artist
Cheng Maoyun composer, violinist
Chu Mei-feng journalist
Natalie Morales broadcast journalist
Su Nan-cheng politician
Fu-Te Ni baseball player
Judy Ongg actress, singer, author
Fushih Pan medical researcher
S - T
Qi Shu actress
Chang Shu-hao actor
Chen Shui-bian former president
Yu Shyi-Kun politician
Vincent Siew politician
James Soong politician
Alec Su actor, singer
Sonia Sui actress
Kobe Tai actress
Lee Teng-hui former president
Wei Te-sheng director
T
Jolin Tsai singer, dancer, actor
Chin-hui Tsao baseball player
Yani Tseng golfer
Su Tseng-chang politician
Tu Tsung-ming pharmacologist
U - Z
Chen Uen artist
Chung-Ming Wang politician, environmentalist
Jeff Wang actor, television personality
Suling Wang artist
Chi-Huey Wong biochemist, biologist
Jacky Wu singer, actor
Jason Wu fashion designer
Nicky Wu actor, singer
Jerry Yan actor, singer
Faith Yang musician
Rainie Yang singer, actress, talk show host
Lin Yang-Kang politician
Cheng Yen teacher, philanthropist
Lu Yen-Hsun tennis player
Ma Ying-jeou president
Yan Yinling singer, wrestler
Evan Yo singer, songwriter
Reen Yu actress
Xie Zhe-Qing art history expert, broadcaster, travel writer, mountaineer
Is a famous person missing from this page?
Submit your Famous Taiwanese
Taiwan's Information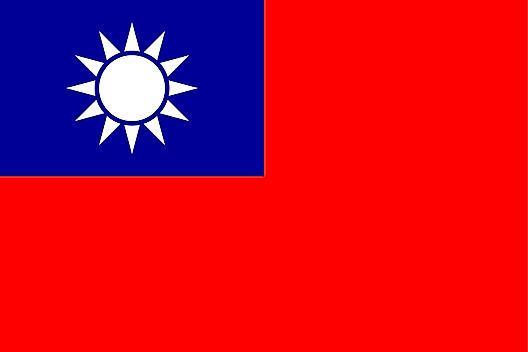 | | |
| --- | --- |
| Land Area | 32,260 km2 |
| Water Area | 3,720 km2 |
| Total Area | 35,980km2 |
| Population | 23,464,787 (#55) |
| Population Density | 727.36/km2 |
| Government Type | Semi-presidential Republic |
| GDP (PPP) | $1,130.00 Billion |
| GDP Per Capita | $49,500 |
| Currency | Dollar (TWD) |
| More Information | Taiwan |
This page was last updated on April 7, 2017.