Russia's Information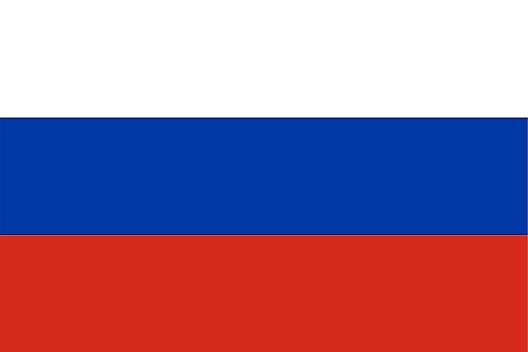 | | |
| --- | --- |
| Land Area | 16,377,742 km2 |
| Water Area | 720,500 km2 |
| Total Area | 17,098,242km2 (#1) |
| Population | 142,355,415 (#9) |
| Population Density | 8.69/km2 |
| Government Type | Semi-presidential Federation |
| GDP (PPP) | $3,750.00 Billion |
| GDP Per Capita | $26,100 |
| Currency | Ruble (RUB) |
| More Information | Russia |
| Largest Cities | |

People listed are almost always native to the country. We do (on occasion) include those that have either lived within the country for most of their adult life, or have made a significant contribution to the country in their personal endeavors.


G continued
Valery Gergiev conductor, director
Nikolai Ghe painter
Vladimir Gilyarovsky writer, journalist
Aleksandr Glazunov composer
Ilya Glazunov painter
Mikhail Glinka composer
Boris Godunov regent
Nikolay Gogol author
Tatyana Golikova composer
Ivan Goncharov novelist
Mikhail Gorbachev last head of state of Soviet Union
Aleksandr Gorchakov statesman
Maxim Gorky author
Andrei Grechko politician
German Gref economist
Aleksander Griboyedov diplomat, playwright, poet, composer
Yury Grigorovich dancer, choreographer
Boris Gromov politician
Andrei Gromyko statesman, politician
Lev Gumilev historian, ethnologist, anthropologist
Nikolay Gumilev poet
Lyudmila Gurchenko actress, singer
H - I
Alesander Herzen writer, thinker, "Father of Russian Socialism"
Dmitri Hvorostovsky opera singer
Igor the Brave prince
Ilya Ilf author
Andrey Illarionov economic policy advisor
Kirsan Ilyumzhinov politician
Sergey Ilyushin aircraft designer
Anna Ioannovna former empress
Abram Ioffe physicist
Ivan I former prince
Ivan III the Great former grand prince
Ivan IV the Terrible former grand prince
Igor Ivanov politician
Sergei Ivanov politician
K
Alina Kabayeva gymnast, politician
Lazar Kaganovich politician
Mikhail Kalashnikov small arms designer
Mikhail Kalatozov film director
Mikhail Kalinin politician
Lev Kamenev revolutionary, politician
Wassily Kandinsky painter, theorist
Meliton Kantaria soldier
Pyotr Kapitsa Nobel laureate
Nikolay Karamzin writer, historian, poet, critic
Dimitry Karbyshev Red Army general
Anatoly Karpov chess grandmaster
Mikhail Kasyanov prime minister
Mstislav Keldysh mathematician
Aleksandr Kerensky former prime minister
Yerofey Khabarov adventurer
Konstantin Khabensky actor
Aram Khachaturyan composer
Chulpan Khamatova actress
Valeri Kharlamov hockey player
Daniil Kharms poet, writer
Aleksandr Khloponin politician
Svetlana Khorkina Olympic medalist, gymnast
Viktor Khristenko politician
Nikita Khrushchev former premier
Sergey Kirienko former prime minister
Kirill I of Moscow patriarch
Sergey Kirov former Bolshevik
K continued
Vasily Klyuchevsky historian
Viktor Kochubey statesman
Aleksandr Kolchak Russian naval commander, polar explorer
Aleksandra Kollontai revolutionary, ambassador
Pyotr Konchalovsky painter
Andrey Konchalovsky director, producer, screenwriter
Ivan Konev military commander
Fyodor Konyukhov survivalist, traveler
Ilya Kormiltsev poet, translator, publisher
Lavr Kornilov military intelligence officer, explorer
Sergey Korolev rocket engineer
Mikhail Koshkin tank designer
Zoya Kosmodemyanskaya partisan, hero
Aleski Kosygin statesman
Anna Kournikova tennis player
Sofia Kovaleskaya mathematician
Dmitry Kozak politician
Ivan Kramskoy painter, art critic
Ivan Kruzenshtern(Adam Johann von Krusenstern)admiral, explorer
Ivan Krylov fabulist
Matilda Kshesinskaya ballerina
Alexei Kudrin politician
Arkhip Kuindzhi painter
Ivan Kulibin mechanic, inventor
Aleksandr Kuprin writer, pilot, explorer
Igor Kurchatov nuclear physicist
Mikhail Kutuzov field marshal
L
Lev Landau physicist
Sergey Lavrov diplomat
Mikhail Lazarev fleet commander, explorer
Sergei Lemeshev tenor
Vladimir Lenin former premier
Aleksey Leonov cosmonaut, general
Mikhail Lermontov writer, poet, painter
Nikolai Leskov novelist, playwright, journalist
Isaac Levitan painter
Dmitry Likhachyov scholar
Eduard Limonov writer, political dissident
Vladislav Listyev journalist
Aleksandr Litvinenko officer Soviet KGB
Nikolai Lobachevsky mathematician
Mikhail Lomonosov polymath, scientist, writer
Ulyana Lopatkina ballet dancer
Andrey Lugovoy politician
Vladimir Lukin political activist
Sergey Lukyanenko physician, writer, journalist blogger
Anatoly Lunacharsky art critic, journalist
Yury Luzhkov politician

Is a famous person missing from this page?
Submit your Famous Russian

Russia republics, administrative territories, administrative regions, autonomous districts, 0, autonomous cities & their capitals
Russia Trivia
What are the Largest Ethnic Groups in Russia?
The majority ethnic group in Russia is ethnic Russia, with Tatars and Ukrainians being the largest minorities.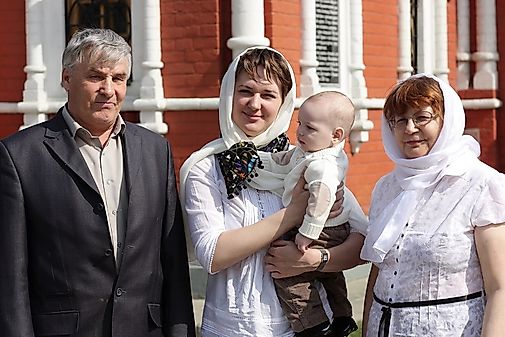 Largest Ethnic Groups In Russia
Where is the Volga River?
The Volga River flows for 2,266 miles across large spans of the Russian Federation.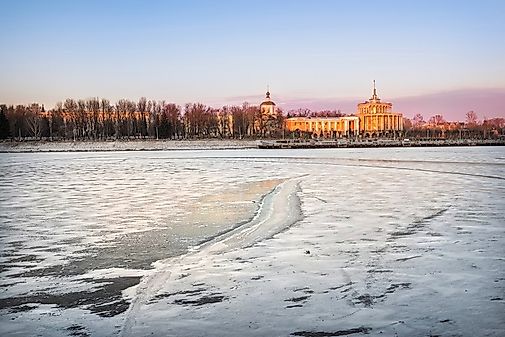 The Volga River
This page was last updated on April 7, 2017.