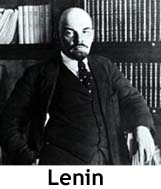 In 1903, Vladimir Lenin and Alexander Bogdanov founded the Bolsheviks (a mass organization of workers who believed in the principle of democratic centralism) and under the leadership of Lenin, the Bolsheviks sought to overthrow the Tsar.
By early 1917, Russia was nearing a total collapse, and on March 15, Nicholas II abdicated the throne. Desperately wanting to exile to the United Kingdom, Nicholas II and his family were instead forced to evacuate to Tobolsk in the Ural Mountains.
Sadly, the Romanov family - Nicholas II, his wife and their five children (including Anastasia) - were executed on July 17, 1918 by the command of Bolshevik officer Yakov Yurovsky.
Soviet Ruling
Under Soviet ruling, the Marxist theory formed the basis of life, as the government promoted atheism and materialism; in addition, the patriarchal domination of family became severely weakened. Women flooded the labor market, and young girls were encouraged to maintain their education and pursue careers.
Joseph Stalin established almost complete control of the Russian society by 1929, and following Lenin's death attempted to secure his status.
The first of a number of plans known as the Five-Year Plan, proposed by Stalin, set Russia up to be the first ever government to control all economic activity. In the span of just a few years, nearly one million peasants were forced off their land, and Russian cities became over-saturated with industrial workers.
During World War II, the Soviet Union aligned with the Allied Powers, and, although victorious, in the war's aftermath the Soviet economy struggled to regain its composure.
Further adding to the troubles, the Cold War emerged during the summer of 1945, after a conflict between Stalin and U.S. President Harry Truman over the future of eastern Europe.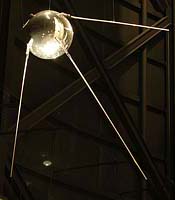 The USSR pioneered the Space Age with the launch of the world's first artificial satellite, Sputnik 1, and on April 12, 1961, Yuri Gagarin became the first human to orbit Earth.
Despite showcasing some of the most significant technological achievements of the 20th century, in 1991 the USSR dissolved, and when that union ended, Russia itself and its former republics all became separate countries.
The first direct presidential election in Russian history was held in June 1991, with Boris Yeltsin being the victor; in addition, Russia's economy shifted following the breakup of the USSR, causing a major crisis.
Today, this super-sized country is led by President Vladimir V. Putin, as he attempts to manage this massive slice of real estate, as well as maintain positive relationships with both Asian, European and Western powers - and what a job he has!
Russia republics, administrative territories, administrative regions, autonomous districts, 0, autonomous cities & their capitals
This page was last updated on April 7, 2017.