People listed are almost always native to the country. We do (on occasion) include those that have either lived within the country for most of their adult life, or have made a significant contribution to the country in their personal endeavors.
K continued
Arsinee Khanjian actress
Fadi El Khatib basketball player
Anthony Peter Khoraish patriarch
Bechara El Khoury former president
Elias Khoury novelist, playwright, critic
Venus Khoury-Ghata writer
Jean Succar Kuri businessman
L - M
Nadine Labaki actress, film director
Emile Lahoud former president
Amin Maalouf novelist
Fady Maalouf singer
Ibrahim Maalouf musician
Mahmoud Mabsout actor
Peter Macdissi actor
Pascale Machaalani singer
Elia Abu Madi poet
Charles Malik former president of UN General Assembly
Massari singer
Elie Mechantaf basketball player
Mika singer
Najib Mikati prime minister
Nayla Moawad politician
Rene Moawad former president
Youssef Mohamad footballer
Naziha Moukarzel "Majdala" singer
Zuhair Murad fashion designer
Elias Murr former deputy prime minister
May Murr historian, writer, poet, political activist
Michel Murr politician, former deputy prime minister
Khalil Mutran poet, journalist
N - R
Mikhail Naima author, poet
Octavia Nasr television journalist
Hassan Nasrallah leader of Hezbollah
Zaki Nassif composer, singer
Abeer Nehme singer
Nour actress
Adel Osseiran politician
Assi Rahbani musician, producer, composer
Ghassan Rahbani producer, composer, musician
Mansour Rahbani composer, musician, producer
Ziad Rahbani musician, actor
Ashraf Rifi police commander
Ameen Rihani author
Charbel Rouhana oud player
Majida El Roumi singer
S
Elie Saab fashion designer
Rola Saad singer
Nicole Saba singer
Sabah singer, actress
Hassan Kamel Al-Sabbah research engineer, mathematician, inventor
Wadih El Safi singer, composer, musician
Karol Sakr singer
Pascale Sakr singer
Saeb Salam former prime minister
Carole Samaha musician, actress
Elias Sarkis former president of Lebanon
Rony Seikaly basketball player
Nasri Shamseddine singer, actor
Fouad Siniora former prime minister
Haaz Sleiman actor
Riad as-Solh former prime minister
Sami as-Solh former prime minister
Takieddin el-Solh former prime minister
T - Z
Jamal Taha footballer
Suzanne Tamim singer
Serj Tankian singer, songwriter
Alain Tasso poet, essayist
Walid Toufic singer
Petro Trad former president
Gebran Tueni journalist, deputy
Afif Abdul Wahab surgeon
Salim Wardeh politician
Shafik Wazzan former prime minister
Haifa Wehbe singer, actress
Karel Wolf singer, songwriter, producer
Gabriel Yared composer, musician
Nawal Al Zoghbi singer
Is a famous person missing from this page?
Submit your Famous Lebanese
Lebanon's Information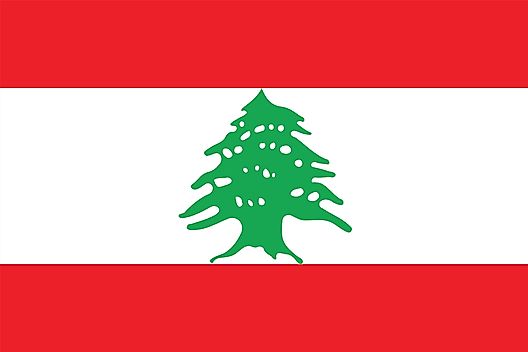 | | |
| --- | --- |
| Land Area | 10,230 km2 |
| Water Area | 170 km2 |
| Total Area | 10,400km2 (#161) |
| Population | 6,237,738 (#107) |
| Population Density | 609.75/km2 |
| Government Type | Parliamentary Republic |
| GDP (PPP) | $85.16 Billion |
| GDP Per Capita | $18,500 |
| Currency | Pound (LBP) |
| More Information | Lebanon |
This page was last updated on April 7, 2017.