Japan's Information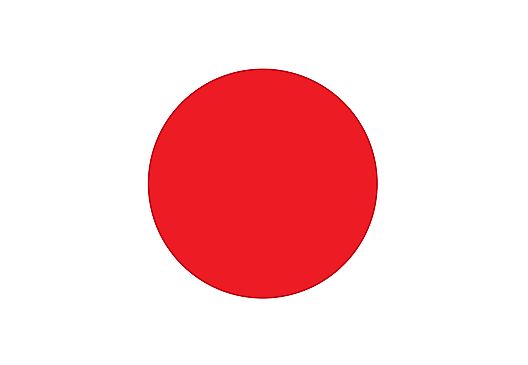 | | |
| --- | --- |
| Land Area | 364,485 km2 |
| Water Area | 13,430 km2 |
| Total Area | 377,915km2 (#61) |
| Population | 126,702,133 (#10) |
| Population Density | 347.62/km2 |
| Government Type | Parliamentary Constitutional Monarchy |
| GDP (PPP) | $4,930.00 Billion |
| GDP Per Capita | $38,900 |
| Currency | Yen (JPY) |
| More Information | Japan |
| Largest Cities | |
People listed are almost always native to the country. We do (on occasion) include those that have either lived within the country for most of their adult life, or have made a significant contribution to the country in their personal endeavors.
N
Megumi Nakajima singer
Crown Prince Naruhito crown prince of Japan
Kei Nishikori tennis player
Oda Nobunaga warrior, dictator
Kanda Nobuo historian
Kogo Noda screenwriter
Yoshihiko Noda prime minister
Motoori Norinaga scholar
Ryoji Noyori Nobel laureate, chemist
O - R
Keizo Obuchi former prime minister
Kenzaburo Oe author, Nobel laureate
Mori Ogai physician, translator, novelist, poet
Yoko Ogawa writer
Shun Oguri actor, film director
Yoko Ono anti-war activist, artist, singer
Koji Ota baseball player
Edogawa Rampo novelist
Yokomitsu Riichi writer
Sen no Rikyu Japanese tea ceremony figure
Akutagawa Ryunoske writer
Hirotsu Ryuro writer
S
Oda Sakunosuke author
Mikio Sato mathematician
Takuma Sato race car driver
Takeru Satoh actor
Homare Sawa football player
Kanjuro Shibata XX bowmaker, kyudo teacher
Murasaki Shikibu novelist, poet, lady-in-waiting Imperial Court Heian
Goro Shimura mathematician
Fujimura Shinichi archeologist
Junzo Shono novelist
Prince Shotoku regent
Endo Shusaku author
Ayako Sono writer
Natsume Soseki writer
Sowelu singer
Masaki Sumitani wrestler, comedian
Ichiro Suzuki baseball player
Midori Suzuki educator, researcher
Papaya Suzuki celebrity
Shunryu Suzuki Zen master
Zenko Suzuki former prime minister
T
Teiji Takagi mathematician
Jokichi Takamine chemist
Kitano Takeshi actor, author, poet, painter, filmmaker
Naoko Takeuchi manga artist
Kenzo Tange architect
Ryoko Tani Olympic medalist, judoka
Jun'ichiro Tanizaki author
Sin-Itiro Tomonaga physicist
Terada Torahiko physicist, author
Naito Torajiro historian
Shimazaki Toson author
Sakichi Toyoda inventor
Mitsuo Tsukahara Olympic medalist, gymnast
Naoya Tsukahara gymnast
Shigeto Tsuru political economist
U - Y
Kohei Uchimura gymnast
Kazuo Umezu author
Jiro Watanabe boxer
Koichi Yamadera actor
Kawabata Yasunari novelist
Shotaro Yasuoka writer
Minamoto Yoritomo shogun
Banana Yoshimoto novelist
Akira Yoshimura writer
Junnosuke Yoshiyuki novelist
Fukuzawa Yukichi writer, teacher, translator, journalist
Is a famous person missing from this page?
Submit your Famous Japanese
This page was last updated on April 7, 2017.
Japan prefectures & their capitals