People listed are almost always native to the country. We do (on occasion) include those that have either lived within the country for most of their adult life, or have made a significant contribution to the country in their personal endeavors.

H continued
Zakir Hussain former president
Kazi Nazrul Islam poet, musician, revolutionary
Shah Jahan former Mughal emperor
Hasrat Jaipuri poet, lyricist
Balshastri Jambhekar journalist, social activist
Pandit Jasraj classical vocalist
Basappa Danappa Jatti politician
Bhimsen Joshi singer
Manohan Shyam Joshi writer, journalist, scriptwriter
K
Anil Kakodkar nuclear scientist
A. P. J. Abdul Kalam scientist, former president
Swami Vive Kanada spiritual leader of Vedanta philosophy
Dr. Pandurang Vaman Kane indologist, scholar
Raj Kapoor actor, director, producer
Syed Ahmed Khan educator, judge, political leader
Devaki Nandan Khatri novelist
Balamurali Krishna vocalist, composer
Yamini Krishnamurthy dancer
Jiddu Krishnamurti public speaker, author, philosopher
Kishore Kumar king of Indian music
L - M
Padma Lakshmi actress, author
Sahir Ludhianvi poet, lyricist
Prasanta Chandra Mahalanobis scientist, statistician
Lata Mangeshkar singer
Gulzarilal Nanda former prime minister
Jawaharlal Nehru former prime minister
Tyeb Mehta artist
Anjolie Ela Menon artist
Ismail Merchant director, producer
Mirabai poet
Rohinton Mistry writer
Binod Behari Mukherjee artist
Pervez Musharraf military leader, politician
N - P
Sarojini Naidu activist, political leader, poet
R. K. Narayan journalist, author
Kocheril Raman Narayanan former president
Jawaharlal Nehru former prime minister, lawyer, statesman
Motilal Nehru lawyer, activist
Suryakant Tripathi 'Nirala' writer
Asra Nomani women's rights activist, academic, author, blogger, journalist
Tenzing Norgay mountaineer
Osho guru
Vijaya Lakshmi Pandit diplomat
P
Sumitranandan Pant writer, poet
Ramakrishna Paramhansa Hindu spiritual leader
Pratibha Patil president
Medha Patkar social activist
Jyotiba Phule activist, thinker, reformer
Sam Pitroda prime minister advisor
Jaishankar Prasad novelist, poet, playwright
Dr. Rajendra Prasad educator, former president
Premchand literary
Amrita Pritam novelist, poet, essayist
R
Sarvepalli Radhakrishnan former president
Aishwarya Rai former Miss World, actress
Raja Ram Mohar Rai women's rights activist, philosopher, religious leader, educational reformer
G. N. Ramachandran scientist
Venkataraman Ramakrishnan structural biologist
C. V. Raman physicist, nobel laureate
Raja Ramanna nuclear scientist, nuclear physicist
Srinivasa Ramanujan mathematician
Saraswati Abdul Rane singer
Kotcherlakota Rangadhama Rao physicist
P. V. Narasimha Rao former prime minister
S H Raza painter
Dr. K. Anji Reddy pharmaceutical research pioneer, philanthropist
Neelam Sanjiva Reddy former president
Vishwanath Rao Ringe singer
Jamini Roy painter
Salman Rushdie author
S
Meghnad Saha scientist
Raghuvir Sahay poet
Birbal Sahni paleobotanist
Rahul Sankrityayan writer, scholar, nationalist, traveler, polymath, polyglot
Is a famous person missing from this page?
Submit your Famous Indian
India's Information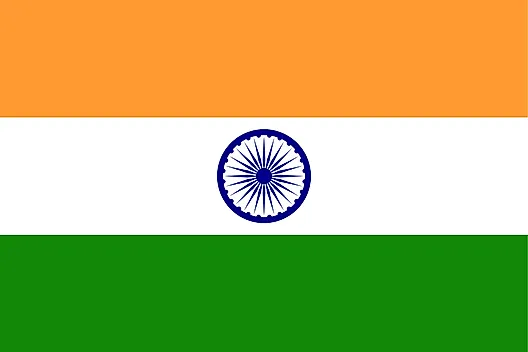 | | |
| --- | --- |
| Land Area | 2,973,193 km2 |
| Water Area | 314,070 km2 |
| Total Area | 3,287,263km2 (#7) |
| Population | 1,266,883,598 (#2) |
| Population Density | 426.10/km2 |
| Government Type | Federal Parliamentary Republic |
| GDP (PPP) | $8,720.00 Billion |
| GDP Per Capita | $6,700 |
| Currency | Rupee (INR) |
| More Information | India |
This page was last updated on April 7, 2017.