People listed are almost always native to the country. We do (on occasion) include those that have either lived within the country for most of their adult life, or have made a significant contribution to the country in their personal endeavors.
Fung Chin Pang comic artist, illustrator
Kearen Pang cross-media creator
Basil Pao photographer
Eugene Pao musician
Jenny Pat television personality, visual artist
Peter Pau cinematographer
Pan Pey-chyou politician
Chung-Kwong Poon chemist, educator
Yau Lop Poon journalist, editor-in-chief
Cheang Pou-soi film director, screenwriter, script supervisor
R
Anjali Rao television anchor, journalist
Robert Ribeiro jurist
S
Wen Shaoxian writer
George She social activist
Lee Sheung-ching actor, playwright
Josephine Siao actress, writer, psychologist
Tony Leung Siu-Hung movie choreographer, stuntman, actor
Lau Siu Kai sociologist
Tsui Siu-Ming screenwriter, film producer, choreographer
John Chun Sai So lord mayor of Melbourne, Australia
Louisa So actress
William So actor, singer
Joseph Sung educator, writer
Sir John Joseph Swaine attorney, former governor
T
Alan Tam singer, actor
Albert Tam writer
Sir David Tang founder Shanghai Tang fashion chain
Patrick Lau Hing Tat urban designer
Lee Tim-shing television producer, director
Andrew To activist
Johnnie To film director, producer
Raymond To dramatist, screenwriter, film director
Ronny Tong politician
Timothy W. Tong educator, mechanical engineer, author
Andy Tsang police commissioner
Eric Tsang film director, producer, television host
Chip Tsao columnist, broadcaster, writer
Brian Tse author children comic series
Christopher Tsui thoroughbred racehorse owner
W
Szeto Wah politician
Chong Wai-kin television producer, director
Ho Wai-On composer
Juncheng Wei mathematician
Yip Sai Wing singer, songwriter
Gigi Leung Wing-kei singer, actress
Ma Wing-shing illustrator, writer, publisher
Lee Wing-tat politician
Chan Wing-wah conductor, composer
Arthur Wong cinematographer, screenwriter
Ivana Wong singer, songwriter
Manfred Wong radio personality, writer, film producer
Paul Wong singer, songwriter
Raymond Wong film score composer
Raymond Wong politician, author, radio host
Lau Wong-fat politician
Annie Wu activist, entrepreneur
X
Xiaomingxiong gay rights activist, author
Xu Xi writer
Y - Z
Joseph Yam statistician, economist
Chao Yat comics artist
Derek Yee film director, screenwriter
Lam Sheung Yee actor
Michelle Yim actress
Wilson Yip filmmaker, screenwriter
Raymond Yiu composer, conductor, pianist
Man-Ching Yu composer
Winnie Yu radio personality
Shawn Yue actor, singer
Corey Yuen film director, producer, action choreographer
Kan Yuet-keung banker, lawyer
Wong Yuk-long artist, publisher
Joey Yung singer, actress
Terence Yung pianist
Huang Zuqiang (Huang Yi) writer
Is a famous person missing from this page?
Submit your Famous Hong Konger
Hong Kong's Information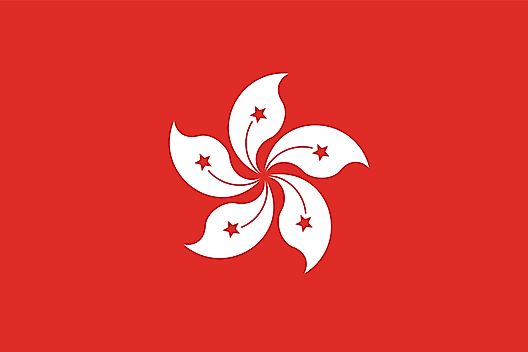 | | |
| --- | --- |
| Land Area | 1,073 km2 |
| Water Area | 35 km2 |
| Total Area | 1,108km2 |
| Population | 7,167,403 (#100) |
| Population Density | 6,679.78/km2 |
| Government Type | Presidential Limited Democracy; A Special Administrative Region Of The PRC |
| GDP (PPP) | $427.00 Billion |
| GDP Per Capita | $58,100 |
| Currency | Dollar (HKD) |
| More Information | Hong Kong |
This page was last updated on April 7, 2017.