Cape Town South Africa Photos - African Maps, Africa Maps South Africa Map Information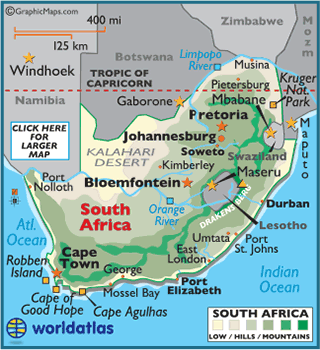 Cape Town, South Africa
Cape Town is the second-most populous city in South Africa, and the provincial capital of the Western Cape. As the seat of the National Parliament, it is also the legislative capital of the country.
The city is famous for its harbor as well as its natural setting in the Cape floral kingdom, including such well-known landmarks as Table Mountain and Cape Point. Cape Town is also Africa's most popular tourist destination.
Located on the shore of Table Bay, Cape Town was originally developed by the Dutch East India Company as a supply station for Dutch ships sailing to Eastern Africa, India, and the Far East.
Today cape Town is one of the most multicultural cities in the world, reflecting its role as a major destination for immigrants and expatriates to South Africa.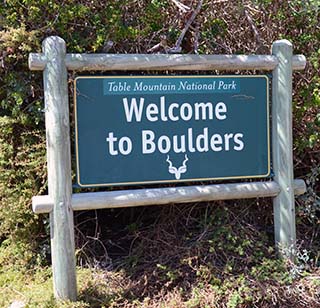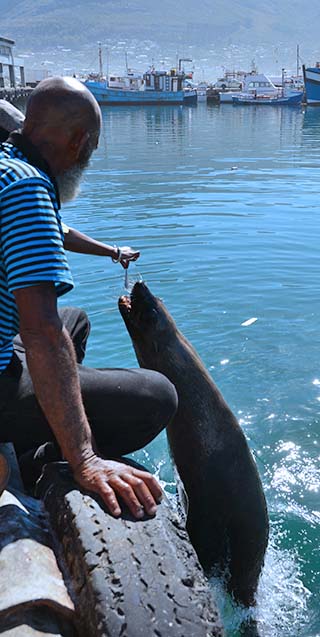 Feeding the friendly seals in Hout Bay.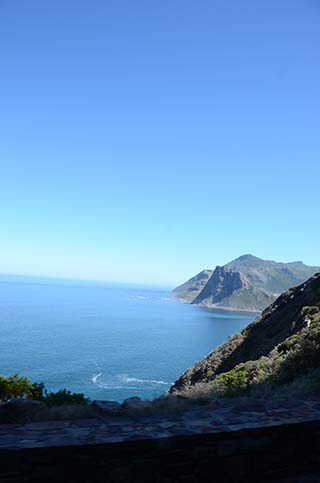 A slice of scenery around the tip of South Africa.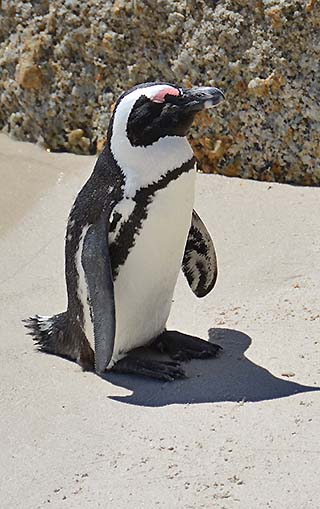 One of the curious inhabitants of nearby Boulder Beach Penguin colony.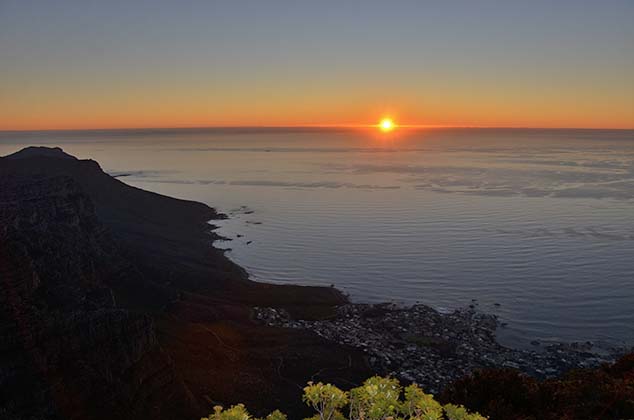 Sunsets atop Table Mountain are said to be some of the best on the planet, and it's hard to disagree with that.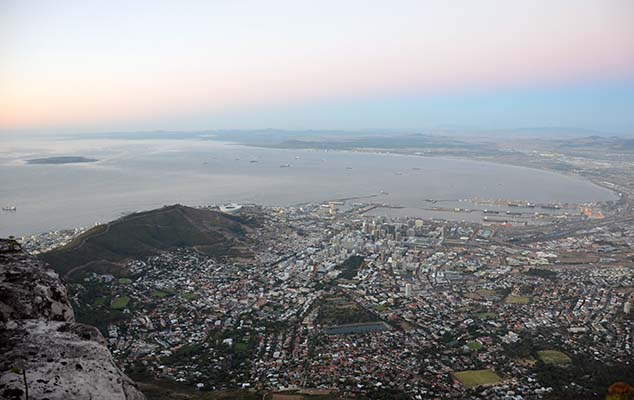 The Table Mountain Cableway takes passengers from the lower cable station on Tafelberg Road, about 302 m above sea level, to the plateau at the top of the mountain. The upper cable station offers views overlooking Cape Town, Table Bay and Robben Island to the north, and the Atlantic seaboard to the west and south.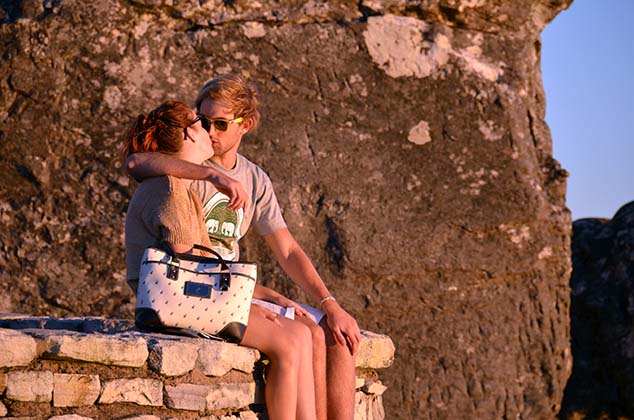 Table Mountain can also be a romantic place, as these two travelers discovered.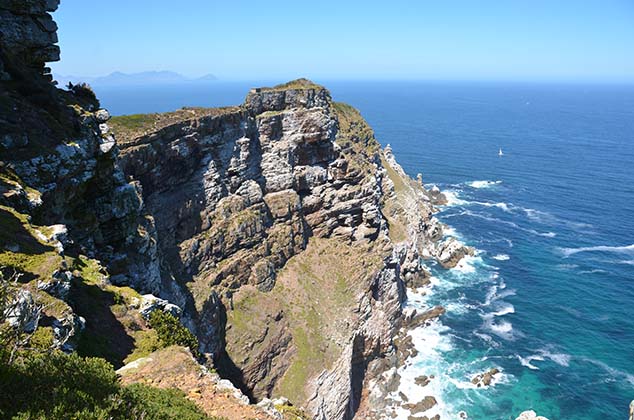 Beautiful Cape Point is a mountainous and scenic landform that runs north-south for about 30 km at the extreme southwestern tip of the African continent in South Africa. Table Mountain and the city of Cape Town are close to the northern extremity of the same peninsula.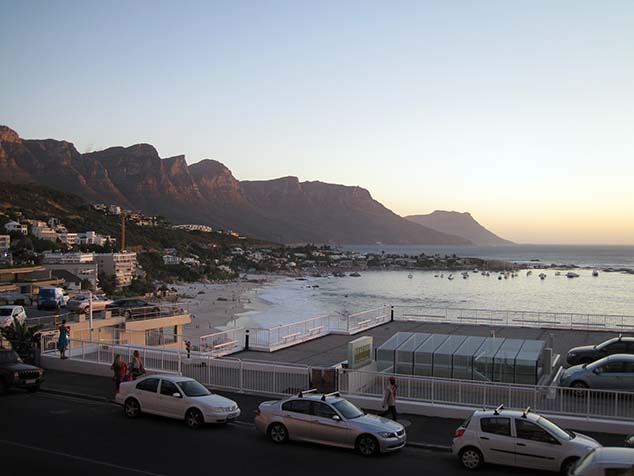 Hout Bay is the name of a coastal suburb of Cape Town, South Africa with a mix of neighborhoods from the very rich to the very poor. It lies in a valley on the Atlantic Seaboard of the Cape Peninsula and is about 20 km south of the Central Business District of Cape Town. The name Hout Bay can refer to the town, or the bay on which it is situated.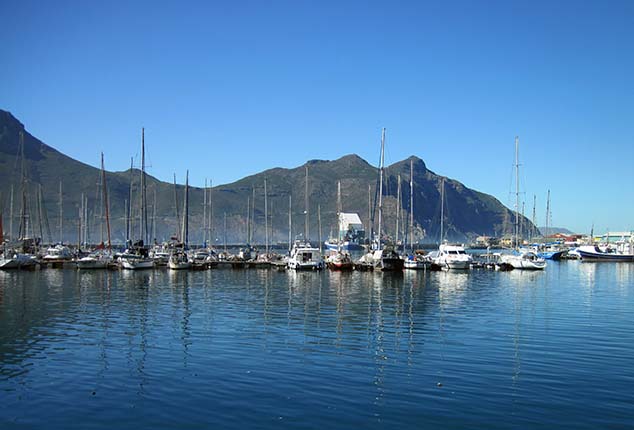 Hout Bay is home port for boats of all descriptions.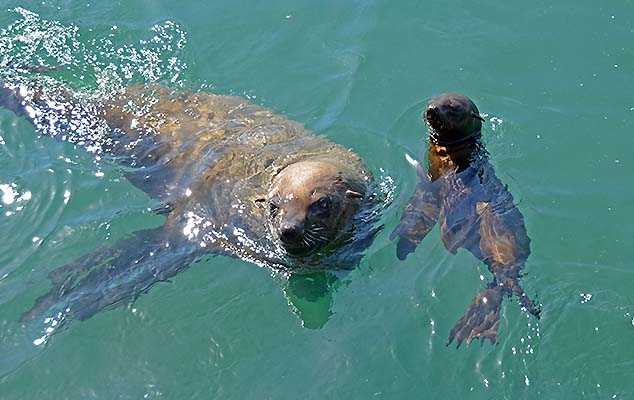 Local seals are so used to being fed by locals and tourists, even the young get in on the begging act.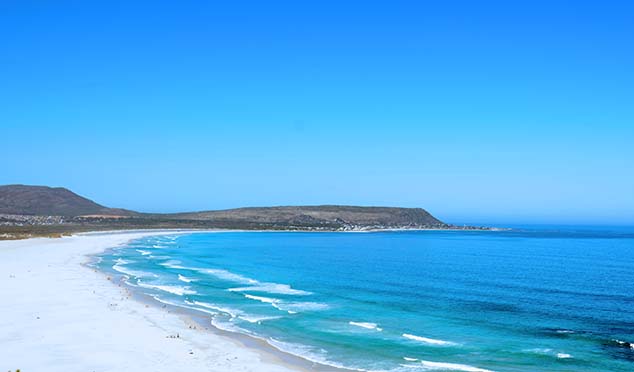 South Africa is known for its wide-series of beaches with striking turquoise waters and sparkling white sandy shores. Many of them beckon visitors with nice weather and miles of sandy shores. Some beaches boast 320 + days of sunshine each year.