In 1895, France invaded and declared the island a colony. During their ruling, plantations were built for the exportation of crops, and additional school were built with education becoming mandatory between the ages of 6 to 13.
On October 14, 1958, Madagascar was proclaimed an autonomous state within the French community. This provisional government ended in 1959 with the adoption of a new constitution and on June 26, 1960, Madagascar gained full independence.
After Madagascar gained its independence, assassinations, military coups and disputed elections followed.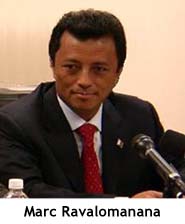 In a military coup in 1975, Didier Ratsiraka took power and ruled until 2001, except for a short period of time when he was ousted in the early 1990's.
In the presidential elections of December 2001, both Ratsiraka and his opponent, Marc Ravalomanana, claimed victory.
Eight months later, following violence and economic disruption, a recount was held and Ravalomanana was declared Madagascar's newest president.
In January 2009, a power struggle began between Marc Ravalomanana and Andry Rajoelina, former mayor of the capital, Antananarivo. On March 17, 2009 Ravalomanana resigned and assigned his powers to a military council loyal to him. The military supported Rajoelina and called Ravalomanana's move a ploy.
The European Union, along with other international entities, refuses to recognize the new government.
Two-thirds of the country's population lives below the international poverty line of US $1.25 a day.
In 2000, Madagascar embarked on a plan of action to reduce poverty. Its sources of growth stem from tourism, textiles, and light manufacturing, and it is the world's leading producer and exporter of vanilla.
The tourism marketing focuses on the eco-tourism with its biodiversity, natural habitats and lemurs.
Madagascar's Information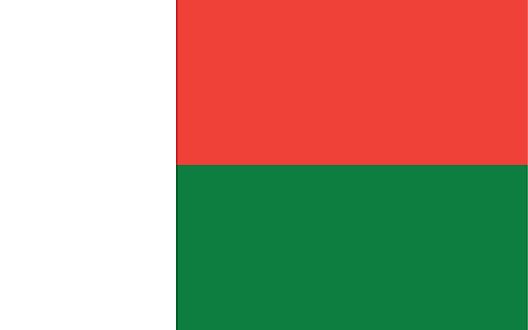 | | |
| --- | --- |
| Land Area | 581,540 km2 |
| Water Area | 5,501 km2 |
| Total Area | 587,041km2 (#46) |
| Population | 24,430,325 (#52) |
| Population Density | 42.01/km2 |
| Government Type | Semi-presidential Republic |
| GDP (PPP) | $37.48 Billion |
| GDP Per Capita | $1,500 |
| Currency | Ariary (MGA) |
| More Information | Madagascar |
This page was last updated on April 7, 2017.