As time moves forward, a rapidly growing population, limited arable land, and on-going dependence on the Nile River, all continue to overtax resources for the country.
The Egyptian government still struggles through economic reforms in the 21st century, and the pressing need for massive investment in communications and infrastructure.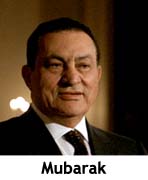 The Egyptian Movement for Change (Kefaya) was launched in 2003 as an opposition towards the Mubarak regime, and an effort to create democratic reforms and greater civil liberties.
A revolution and widespread protests sparked on January 25, 2011, this time with an objective to remove Mubrak from power. Continuous mass demonstrations and civil resistance began to weaken Mubarak's government, and on February 11, 2011, Mubarak resigned and fled the country.
Egypt held a parliamentary election on November 28, 2011, its first since the previous regime had been in power. Initially, the turnout was high, and no violence was reported; however, tensions began to mount as the election moved through several phases to determine the winner.
The Supreme Court of Egypt ruled the election unconstitutional on June 14, 2012, fueling protesters who gathered outside the court building.
On June 30, 2012, Mohammed Mursi was sworn in as Egypt's new president. Initially declining to speak publicly on the issue of a re-institution of the parliament, Mursi indicated that he would begin to actively search for ways to restore the parliament, as well as releasing all non-criminal political detainees.
A new 35 member cabinet, including 28 newcomers, was announced on August 2, 2012 by Prime Minister Hisham Qandil. Three days later an Egyptian military base in the Sinai Peninsula was ambushed by armed soldiers, with no known group laying claim to the attack in its aftermath.
In response to the Egyptian-Israeli border attack, aerial strikes on militants were launched by Egyptian forces against masked gunmen at military checkpoints - which in part was a broader operation against Islamist militant organizations.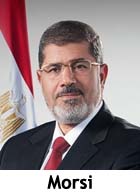 In late September, 2012, the lower house of Egypt's parliament was dissolved, and by early October President Morsi kept with his promise of releasing prisoners who, "Committed [deeds] with the aim of supporting the revolution and bringing about its objectives."
As the days progress, Egypt continues to struggle through the revolution, and to this day its future is uncertain.
Regardless, Egypt remains one of the favorite destinations of archaeologists, historians and tourists from around the world.
Egypt's Information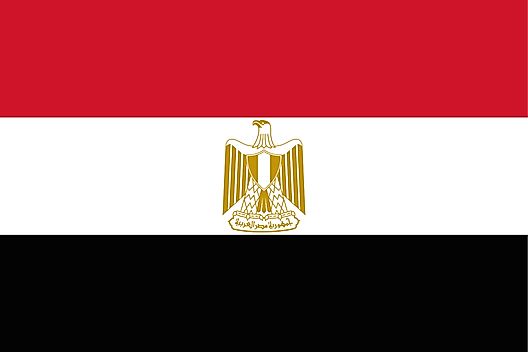 | | |
| --- | --- |
| Land Area | 995,450 km2 |
| Water Area | 6,000 km2 |
| Total Area | 1,001,450km2 (#29) |
| Population | 94,666,993 (#15) |
| Population Density | 95.10/km2 |
| Government Type | Presidential Republic |
| GDP (PPP) | $1,110.00 Billion |
| GDP Per Capita | $12,100 |
| Currency | Pound (EGP) |
| More Information | Egypt |
This page was last updated on April 7, 2017.