Enroute to Isla de Providencia, Colombia Trip Journal
Chris' (Previous) Daily Journal
January 18, 2010, day at sea
(enroute to Isla de Providencia, Colombia)

The Captain has slowed down the speed of the ship as he does not want to arrive at Isla de Providencia in the middle of the night. We're looking forward to seeing some spectacular scenery as we dock tomorrow.
The seas are pretty calm today, making for a nice voyage (better than two days ago)
I read some more about Simon Bolivar as I was interested in all his contributions to the establishment of Colombia. He is also considered to be a national hero in Venezuela, Ecuador, Peru and Bolivia because of his efforts in the gaining of their independence.
Bolivar was born into an aristocratic and wealthy family. The wealth was derived from sugar plantations and mining – including silver, copper and gold. He used his wealth to help finance his revolutionary efforts.
In our visit yesterday to Quinta de San Pedro Alejandrino in Santa Marta is a large memorial monument dedicated to Bolivar. He died here after a painful battle with tuberculosis on December 17, 1830 at the age of 47.
We are looking forward to visiting Isla de Providencia tomorrow. It's very small – only about 5,000 people live here. It's best known for scuba diving with the world's third largest barrier reef located here. It is rumored there are treasures buried here from pirates…perhaps we shall go hunting for them.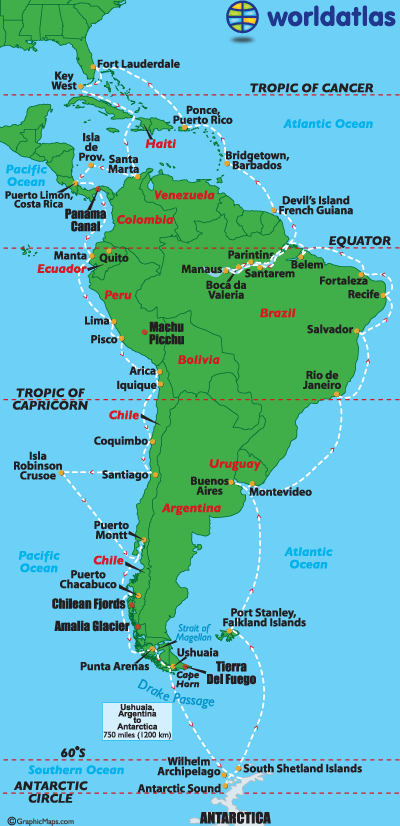 This page was last updated on July 12, 2016.