Isla Robinson Crusoe Chile Photos

Isla Robinson Crusoe, Chile
Once known as
Mas a Tierra
(closer to land), and as
Juan Fernandez Island
for the Spanish Captain who first landed here in 1574. It was renamed Isla Robinson Crusoe in 1966 by the Chilean government.
That name change was in honor of Alexander Selkirk, the sailor who was voluntarily marooned here in 1794, and lived alone for four years and four months. Selkirk's experiences inspired the writer Daniel Defoe to pen his most famous work, the novel Robinson Crusoe.
This isolated island is home to some 600 hearty souls, with most involved in the fishing industry. A few support its growing scuba diving business.
Note: We visited Isla Robinson Crusoe on February 6, 2010. The island was hit by a tsunami on February 27, 2010 after the 8.8 earthquake in Chile. Five people were killed in San Juan Batista and most of the village was destroyed.
Island Map and additional details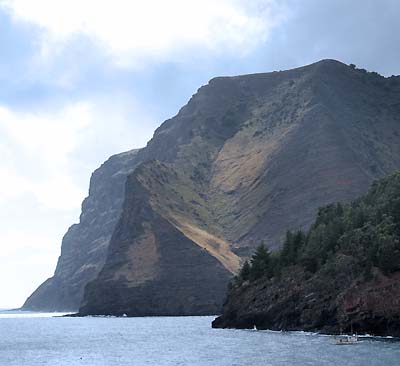 This rugged island is the remains of a violent volcanic eruption from the planet's prehistoric past. Everywhere you turn, precipitous cliffs fall to the sea, and a light mist (or fog) covers them like a blanket.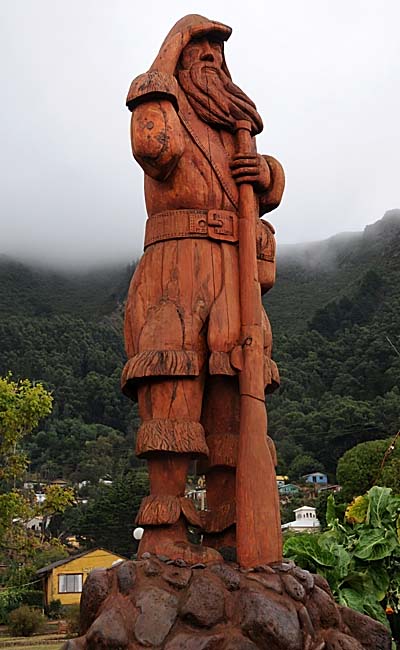 A carved wooden statue of Alexander Selkirk stands in the central square.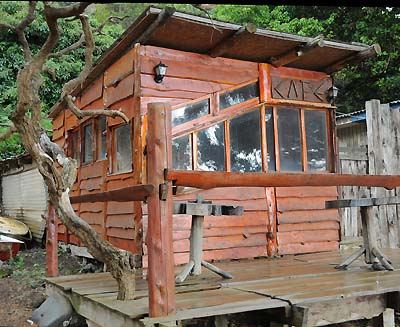 This small cafe (closed for the day) certainly fit the local landscape.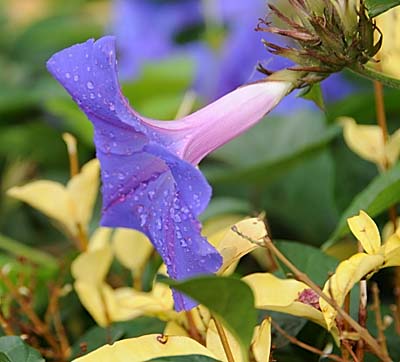 Isla Robinson Crusoe, is alive with beautiful flowers and plants.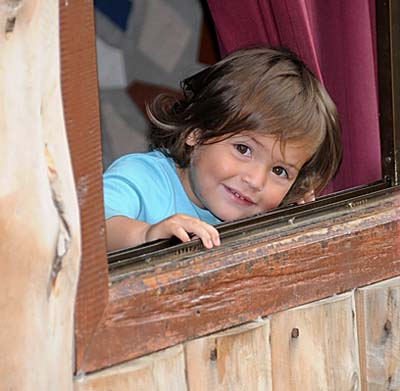 I came across this little charmer as I was working my way up one of the island's very steep hills. She was secretly watching me take pictures, so I grabbed a quick one of her. Frankly, she was the only child I saw.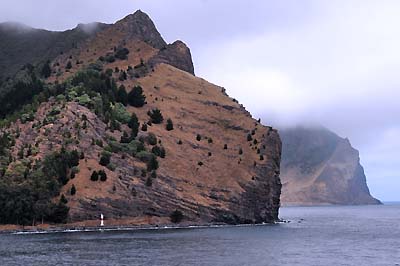 While circumventing the island, this coastal view was representative of the landscape. It's much like the movie Jurassic Park, where you expect some giant T-Rex to emerge from the fog at any moment.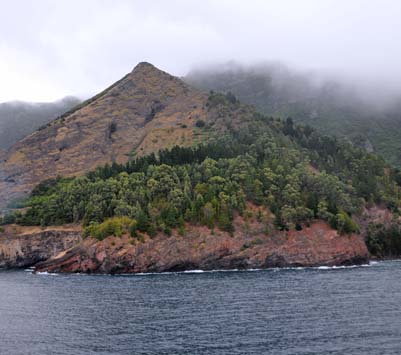 Rainfall is common on the island, so trees (lots of trees) grow everywhere.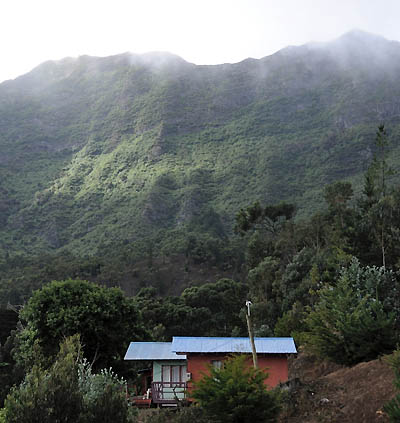 I know it's a bit repetitive, but this is a typical landscape. This house, like all of the houses on Isla Robinson Crusoe, are backed by towering cliffs.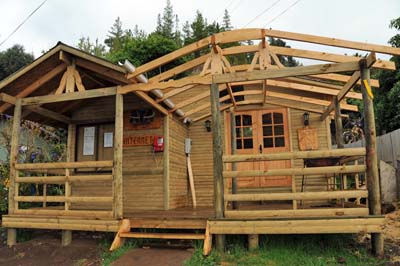 This is City Hall, the internet center and a general meeting place. Perfect!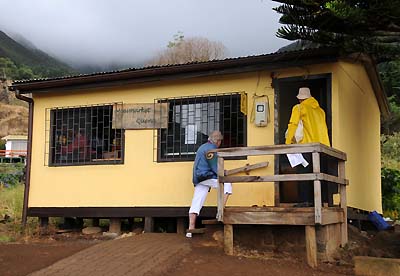 This is one of two Mini Marts on the island. Could there be a better name for this closet-sized building?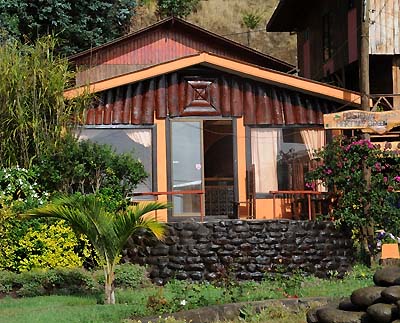 Almost all of the local buildings on the island are constructed of wood, and that certainly compliments the natural beauty of Isla Robinson Crusoe.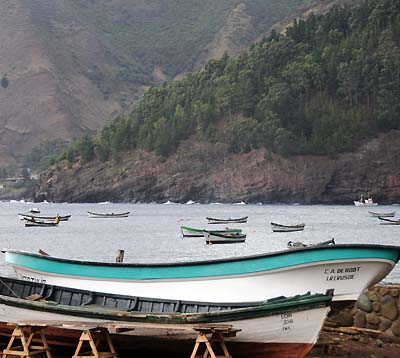 All of the locals live in the coastal village of San Juan Bautista. Many of them fish the local waters and these are a few of their boats at anchor in Cumberland Bay.
This page was last updated on June 16, 2020.