Amalia Glacier Chile Photos
Amalia Glacier Chile

Located in southern Chile on the edge of the Sarmiento Channel, the Amalia Glacier, also known as Skue Glacier, is a tidewater glacier located within the massive Bernardo Higgins National Park, one of Chile's most impressive attractions.

It genesis is in the Southern Patagonian Ice Field, and from 1945 to 1996, it retreated over four miles - a dramatic loss of ice. The retreat continues today, and that fact is not lost on the global-warming crowd.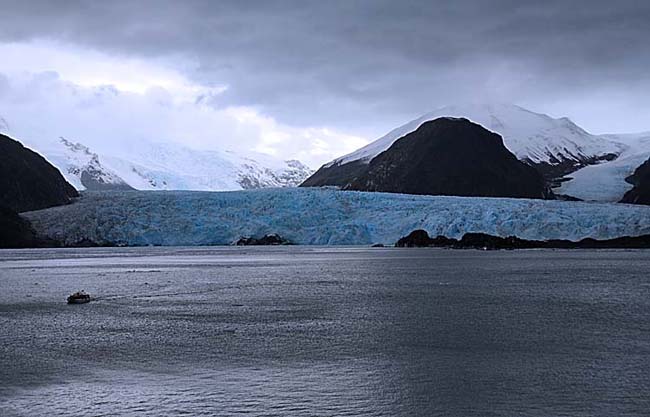 It's a damp and dreary morning, and one of the MS Prinsendam's tenders makes its way back to the ship from the Amalia Glacier. It was launched to the edge of the glacier so the ship photographer could shoot some photos. I would've loved to have been aboard.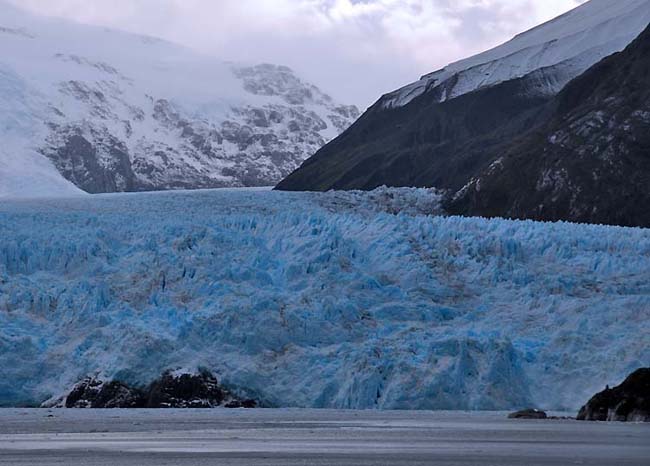 A closer view of the Amalia Glacier, and yes, the ice is that blue.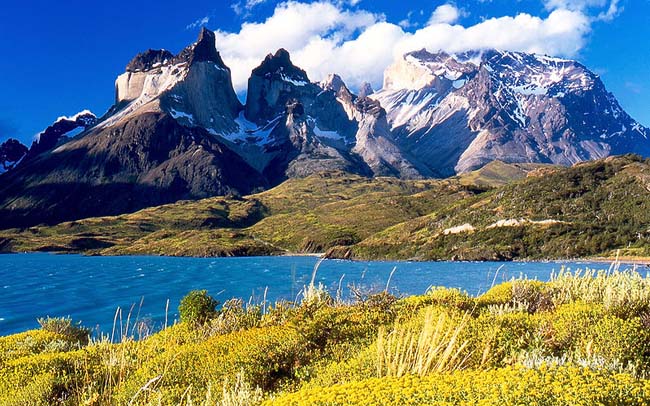 Nearby Torres Del Paine National Park, and some of the most beautiful landscapes on the planet.