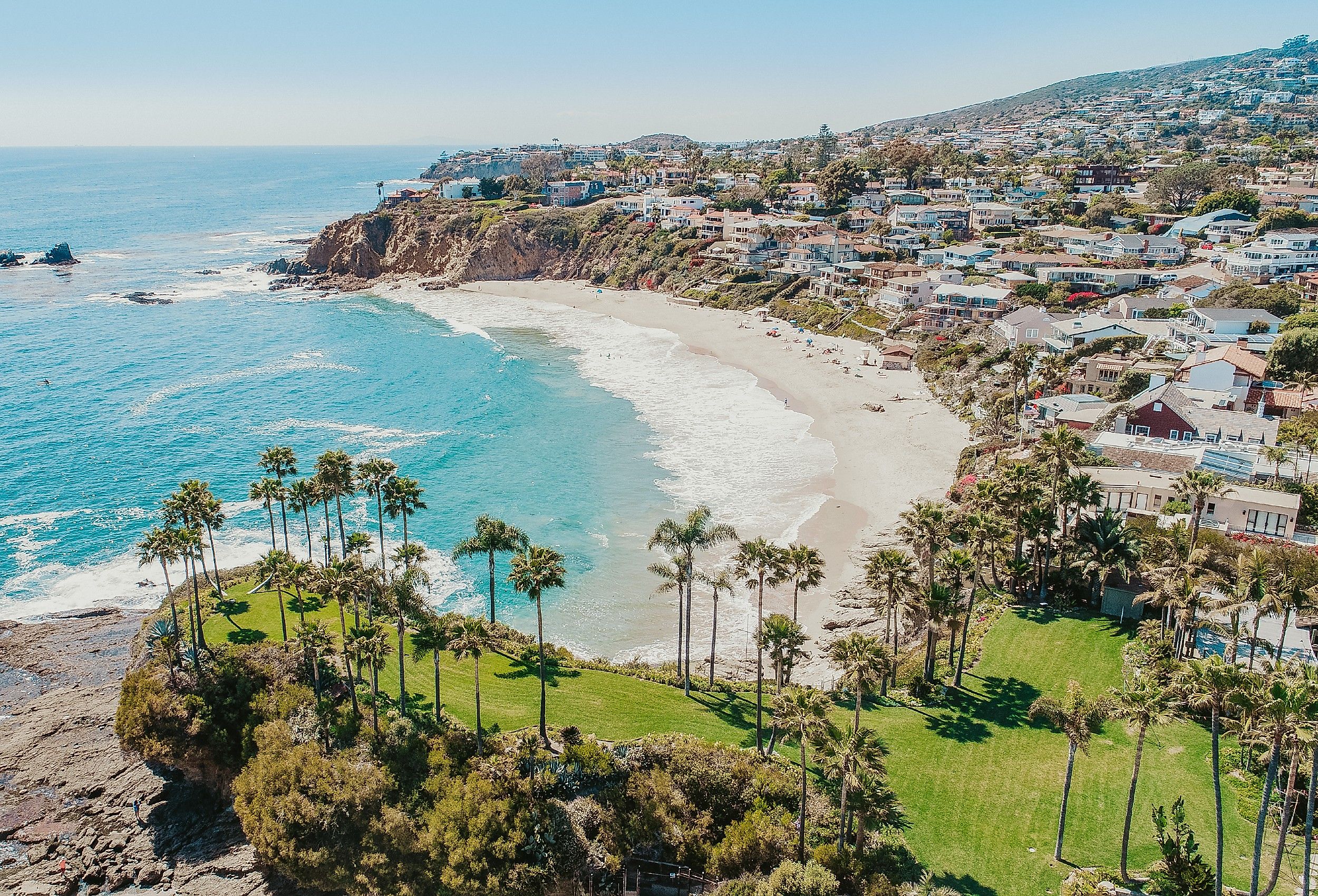 13 Ideal Destinations for a 3-Day Weekend in Southern California
Southern California is a diverse and vibrant region that offers a multitude of ideal destinations for a memorable 3-day weekend getaway. From stunning coastal towns to breathtaking natural wonders and bustling urban centers, there is something to suit every traveler's preference. Southern California has it all, whether you seek relaxation on pristine beaches, outdoor adventures in picturesque landscapes, or cultural exploration in vibrant cities. Each destination, from San Diego to Solvang, promises unique experiences, including scenic beauty, historical landmarks, and culinary delights.
San Diego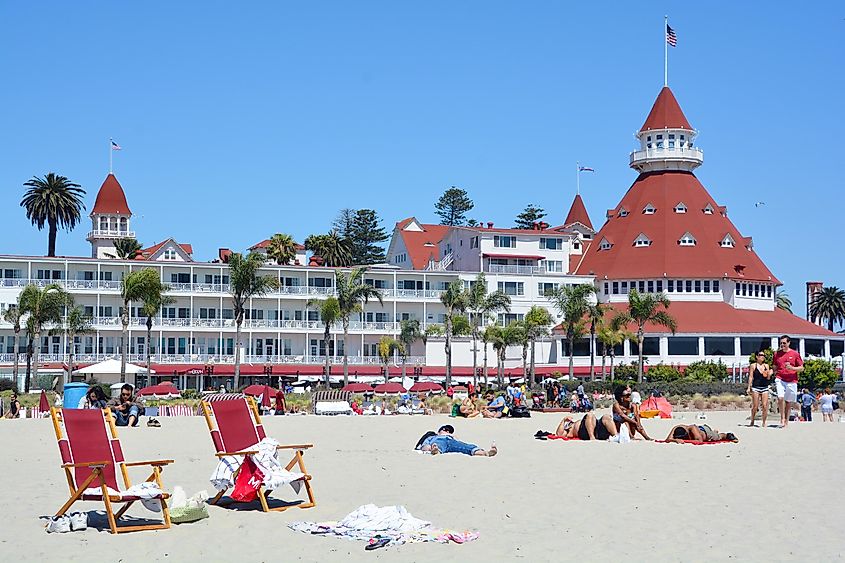 San Diego is an ideal destination for a 3-day weekend in Southern California. With its beautiful beaches, such as Coronado Island, and a vibrant downtown area in the Gaslamp Quarter, there is plenty to explore. Do not miss the renowned Balboa Park, home to museums and gardens, including the San Diego Zoo. History enthusiasts will enjoy the USS Midway Museum, where visitors can explore a retired aircraft carrier. Whether looking for relaxation or adventure, San Diego offers diverse experiences. From sun-soaked beaches to cultural attractions, this coastal city has something for everyone during a short getaway.
Los Angeles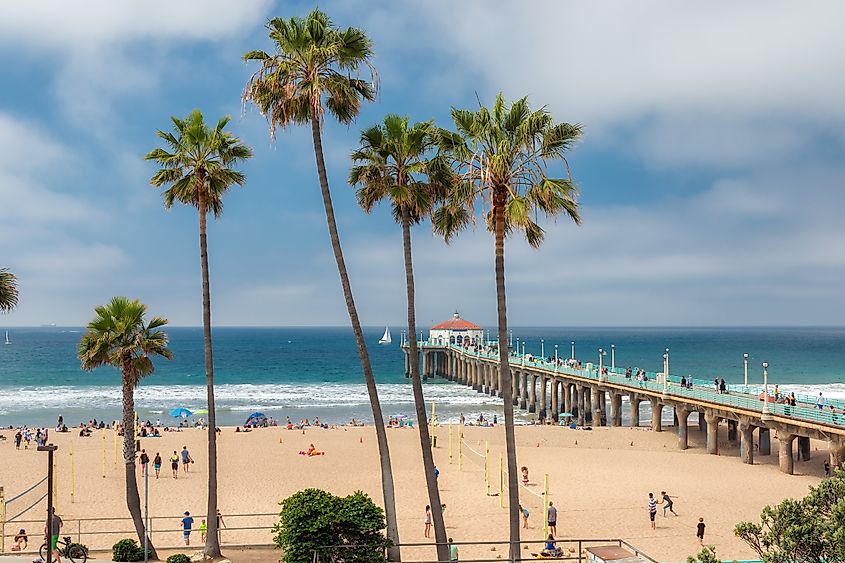 Los Angeles is a vibrant city that offers an array of experiences for a 3-day weekend trip. There is no shortage of attractions, from iconic landmarks like the Hollywood Sign and Walk of Fame to world-class museums like the Getty Center and LACMA. The city's beautiful beaches, like Santa Monica and Venice Beach, provide relaxation and vibrant beach culture. Los Angeles is also a food lover's paradise with diverse dining options. Entertainment options range from catching a show to visiting Universal Studios. Los Angeles promises an exciting and unforgettable weekend getaway, whether you're into arts and culture, beach vibes, or culinary delights.
Santa Barbara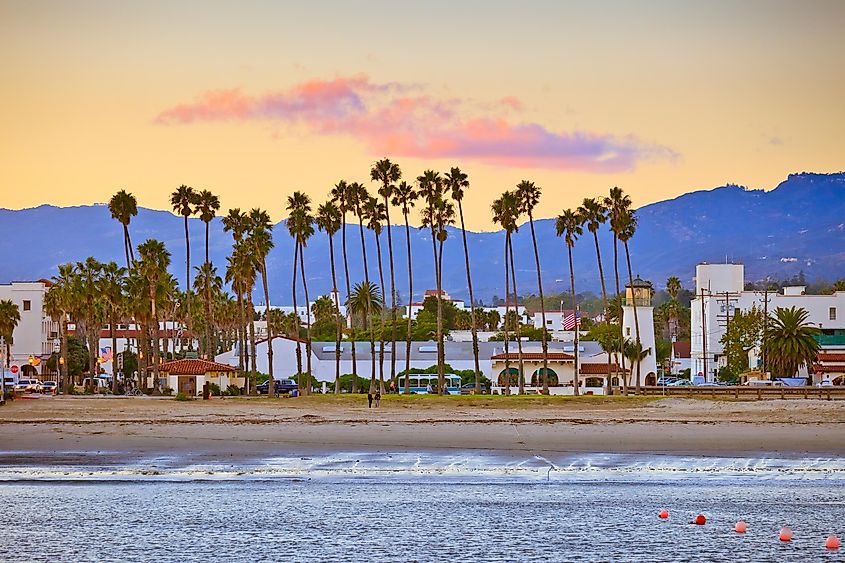 Santa Barbara is a charming coastal city in Southern California that offers a range of attractions for a memorable weekend getaway. Its stunning beaches provide a picturesque setting for relaxation and water sports. The city highlights Spanish-inspired architecture with landmarks like the Santa Barbara County Courthouse and Mission Santa Barbara, offering glimpses into its rich history. Nearby, Santa Ynez Valley is renowned for its wineries, allowing visitors to enjoy wine-tasting tours and scenic vineyard visits. Downtown State Street is a vibrant hub for shopping, dining, and entertainment, while outdoor enthusiasts can explore the Santa Ynez Mountains through hiking or enjoying coastal bike rides.
Palm Springs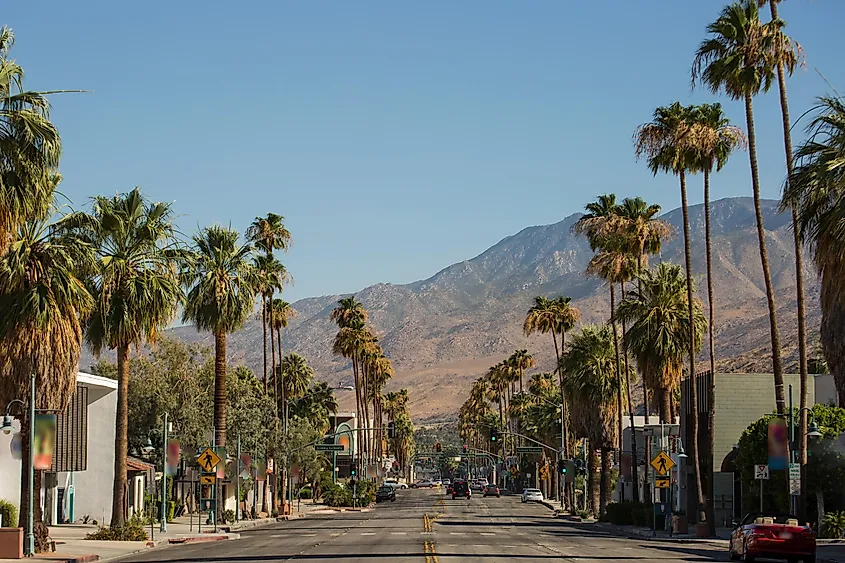 Palm Springs, located in the Coachella Valley, is a captivating destination for a 3-day weekend getaway. The city boasts stunning desert landscapes, including the renowned Joshua Tree National Park and the picturesque Indian Canyons, perfect for outdoor exploration. Palm Springs is famous for its distinctive mid-century modern architecture, with notable examples like the Elvis Honeymoon Hideaway and the Kaufmann Desert House. Golf enthusiasts can indulge in world-class courses, while art lovers can immerse themselves in the vibrant local art scene and visit the Palm Springs Art Museum. For relaxation and wellness, the city also offers luxurious resorts, rejuvenating spas, and invigorating natural hot springs.
Newport Beach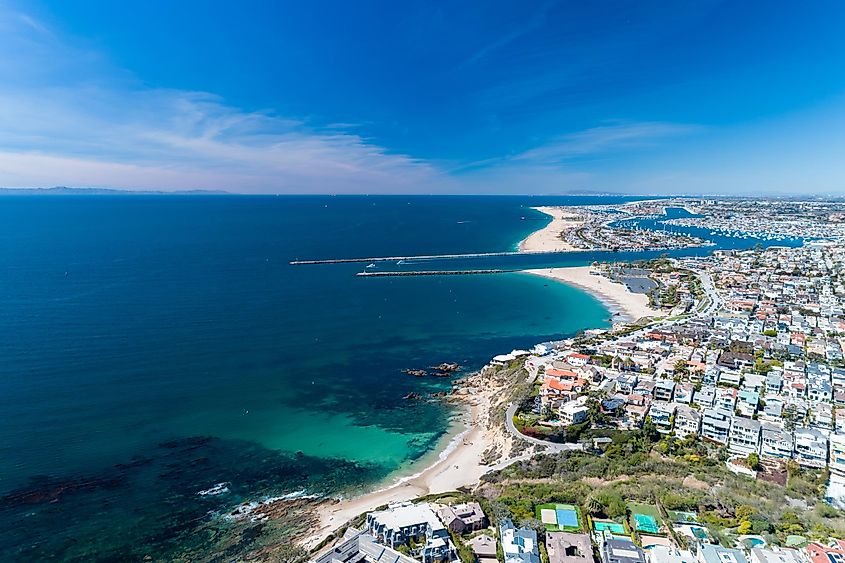 Known for its pristine beaches and bustling harbor, Newport Beach has a charming island atmosphere. The city offers a range of attractions for a memorable weekend getaway. Visitors can relax on the sandy shores, engage in water activities, and explore the vibrant Newport Harbor. A short ferry ride takes you to Balboa Island, where you can wander through quaint shops and enjoy the iconic Balboa Island Ferry. Fashion Island is a shopper's paradise with its high-end boutiques and dining options. Nature lovers can discover the beauty of the Upper Newport Bay Nature Preserve, hike the Back Bay Loop Trail, or visit the scenic Crystal Cove State Park. Newport Beach promises an unforgettable weekend escape by the coast.
Laguna Beach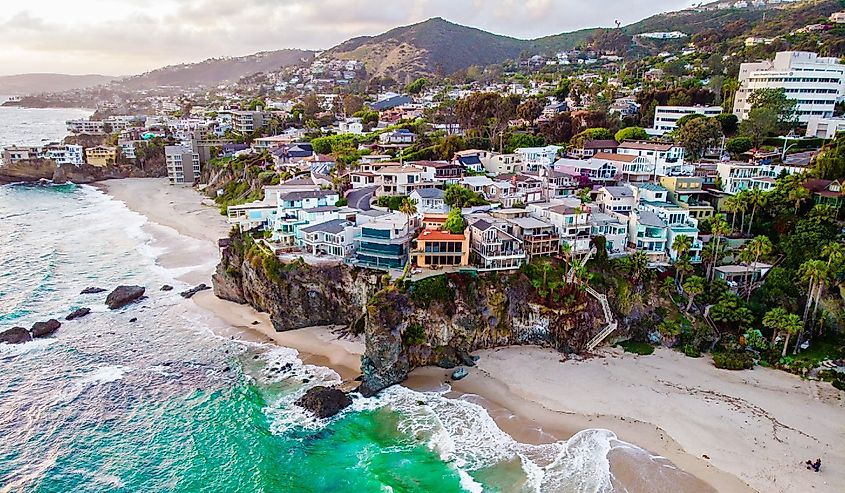 Laguna Beach, a picturesque coastal town, offers a perfect weekend getaway. Its stunning beaches, like Main Beach and Thousand Steps Beach, provide relaxation and ocean views. The city boasts a vibrant art scene, with numerous galleries and the renowned Laguna Art Museum. Nature lovers can explore the scenic trails of Laguna Coast Wilderness Park, while Laguna Village offers charming shops and dining options. Outdoor activities like kayaking, paddleboarding, and scenic drives along the Pacific Coast Highway are also available. With its beautiful beaches, thriving art scene, and natural beauty, Laguna Beach promises an unforgettable retreat.
Santa Catalina Island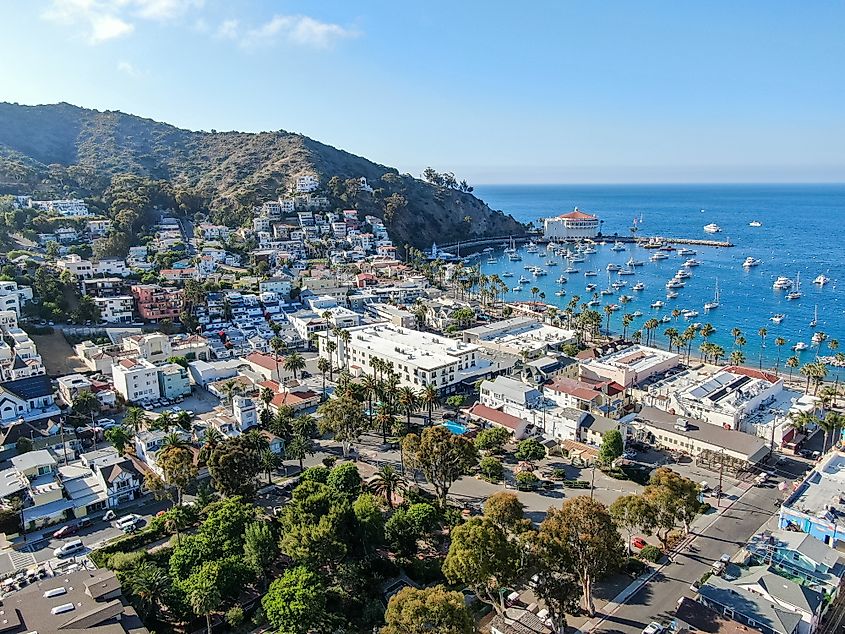 Santa Catalina Island, located off the Southern California coast, is an ideal destination for a weekend getaway. With its stunning natural landscapes, including pristine beaches and clear waters, the island offers outdoor adventures like hiking, snorkeling, and scuba diving. The charming town of Avalon serves as the island's central hub, featuring boutique shops, waterfront restaurants, and picturesque views. Visitors can explore the island's unique flora and fauna through guided eco-tours or enjoy the underwater world on glass-bottom boat tours. With its Mediterranean-style architecture, the iconic Catalina Casino offers tours and hosts various events.
Temecula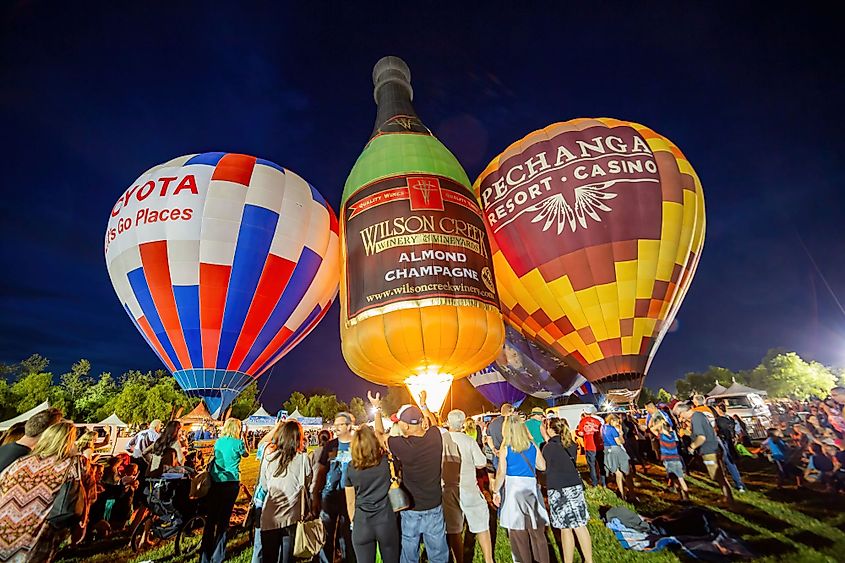 Temecula, nestled in Southern California's wine country, offers a delightful weekend getaway. With its vineyards and wineries, you can indulge in wine-tasting tours and learn about winemaking while enjoying the scenic countryside. The historic Old Town area boasts charming shops, antique stores, and vibrant restaurants. For a thrilling experience, take a hot air balloon ride over the picturesque vineyards. Outdoor enthusiasts can explore the trails of the Santa Rosa Plateau Ecological Reserve or enjoy a round of golf.
Santa Monica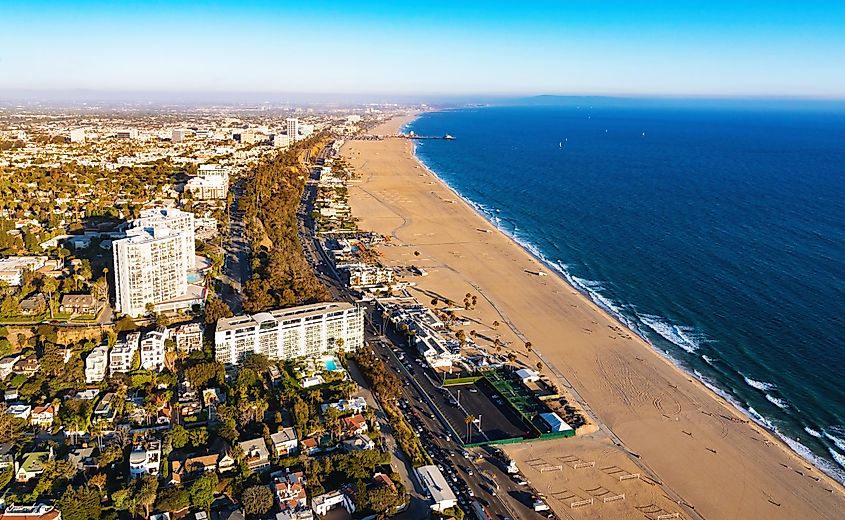 Home to beautiful beaches and the iconic Santa Monica Pier, Santa Monica, offers great getaway for sunbathing, swimming, and beachside activities opportunities. The vibrant Third Street Promenade is a pedestrian-only street filled with shops, restaurants, and entertainment. The Santa Monica Pier boasts a Ferris wheel, amusement park rides, and stunning ocean views. Palisades Park provides a scenic retreat with breathtaking views of the ocean. Just a short drive away, the Getty Villa highlights ancient Greek and Roman art in a remarkable museum setting.
Long Beach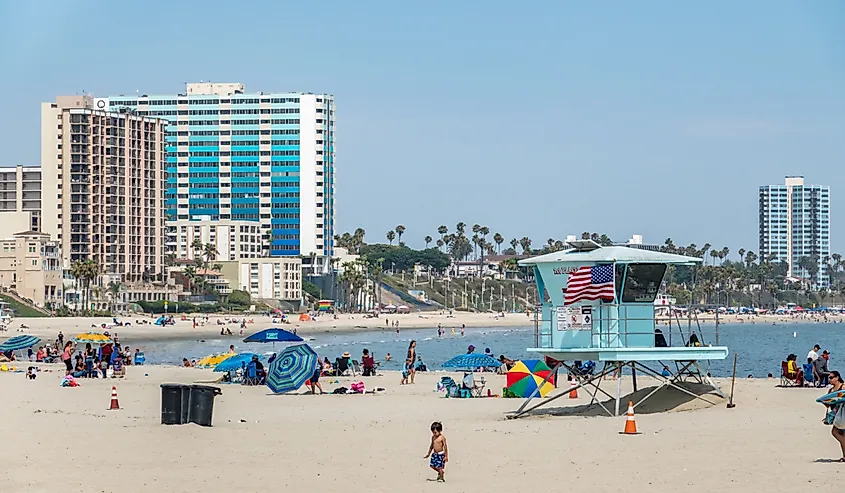 Long Beach offers an exciting weekend getaway. Its beautiful beaches, waterfront attractions like the Queen Mary and the Aquarium of the Pacific, and the charming neighborhood of Naples Island provide a diverse range of experiences. The Pike Outlets offer shopping, dining, and entertainment options, while the Long Beach Museum of Art displays contemporary and modern artwork. Outdoor enthusiasts can enjoy biking along the beach path, paddleboarding in the harbor, and taking boat tours to spot marine life.
Ojai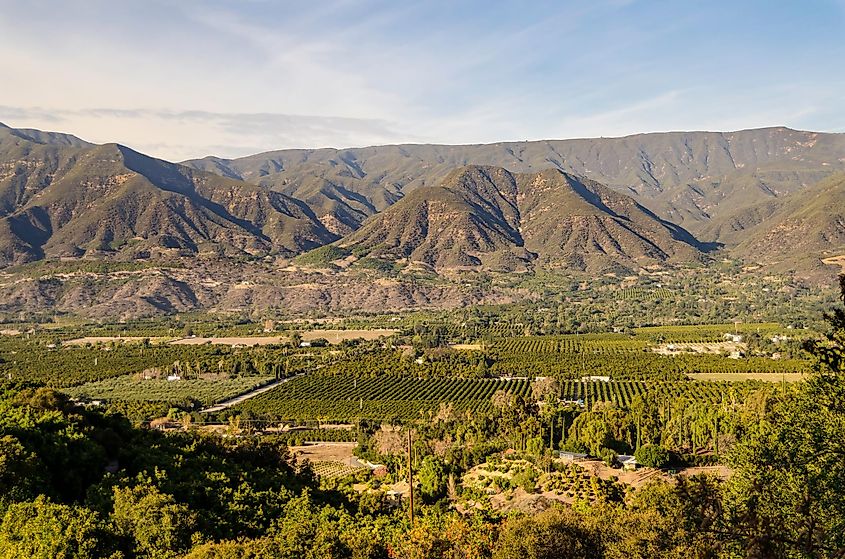 Ojai, a charming town nestled in the hills of California, offers a peaceful and rejuvenating weekend getaway. Surrounded by scenic landscapes, including the Los Padres National Forest and the Topatopa Mountains, Ojai provides opportunities for outdoor activities and enjoying the serenity of nature. The town is known for its spiritual retreats, art scene, boutique shopping, and culinary delights. Visitors can immerse themselves in yoga classes, meditation sessions, and spa treatments, explore local artwork, shop for unique crafts, and taste the famous Ojai olive oil. Ojai promises a tranquil and enriching weekend escape where you can relax, recharge, and embrace the town's artistic and natural beauty.
Julian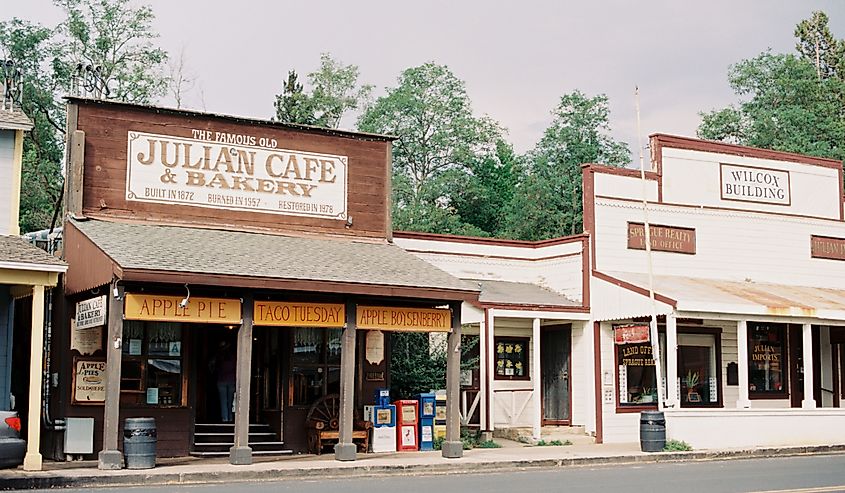 Julian, a mountain town in California, offers a delightful weekend getaway. Known for its small-town atmosphere, Julian invites visitors to explore historic streets, shop in local stores, and experience warm hospitality. The town's apple orchards and homemade apple pies are renowned, making it a must-visit destination for apple enthusiasts. Outdoor activities abound, with hiking, biking, and horseback riding opportunities in the nearby Cuyamaca Rancho State Park. Julian's rich history is evident in its historic buildings and landmarks, including the Julian Pioneer Museum and the Eagle and High Peak Gold Mine. Festivals and events throughout the year celebrate local traditions, music, and food, providing an added layer of entertainment and cultural immersion.
Solvang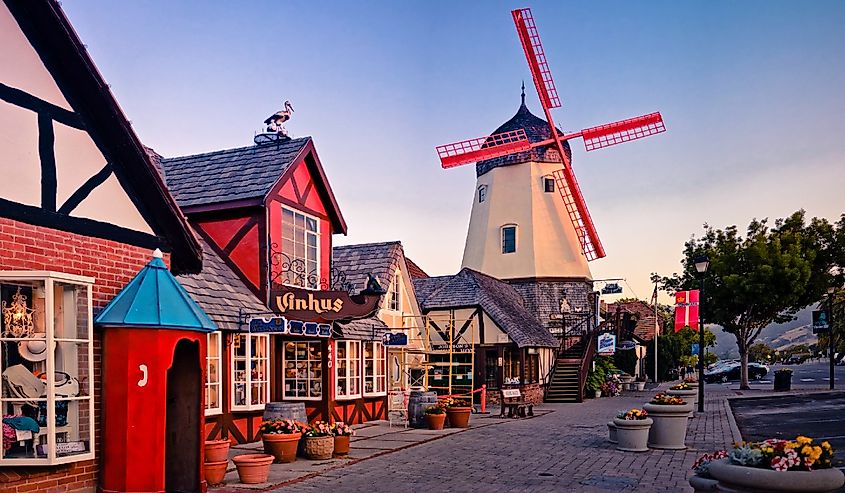 Solvang, a Danish-inspired village in California, offers a unique and charming experience for a weekend getaway. Solvang creates a picturesque European ambiance with Danish architecture, windmills, and colorful facades. The town is known for its boutique shops, offering a variety of Danish and Scandinavian goods. Wine enthusiasts can indulge in wine-tasting tours and explore the nearby vineyards and wineries of the Santa Ynez Valley. Nature lovers can enjoy the scenic beauty of the surrounding area through outdoor activities like hiking and biking. Solvang also hosts cultural events and festivals that display Danish traditions, music, and cuisine. Immerse yourself in the Danish charm, boutique shopping, wine tasting, and outdoor adventures Solvang offers.
Southern California truly shines as a remarkable destination for a 3-day weekend getaway. From the glitz and glamour of Los Angeles to the tranquil beaches of Santa Barbara and the natural wonders of Joshua Tree National Park, this region offers many experiences to satisfy every traveler's desires. Southern California has it all, whether you seek relaxation, adventure, or lively events. Embrace the laid-back coastal lifestyle, marvel at breathtaking landscapes, indulge in delicious cuisine, and dive into the rich history and vibrant culture. No matter your destination, a weekend in Southern California promises to be filled with unforgettable moments. So, pack your bags, hit the road, and embark on a remarkable journey through Southern California's sunny landscapes.