World Atlas Travel Photos - Previously Featured Photo
PREVIOUSLY FEATURED PHOTO
Francis Hopkinson's Grave
shot in Christ Church Cemetery, Philadelphia, Pennsylvania on a Nikon D80, AF-S Nikkor 18-135mm lens, in manual focus mode.
Next Photo Here
Return to: Featured Photo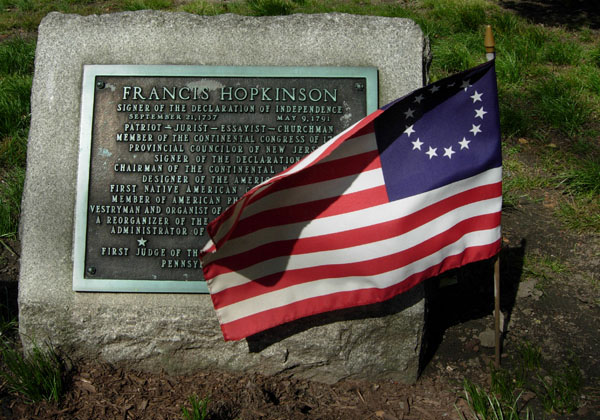 Francis Hopkinson was a popular patriot, a lawyer, a Congressman from New Jersey, a signer of the Declaration of Independence, poet, artist, and distinguished civil servant. He almost certainly was the person who designed the first Stars and Stripes. (worldatlas.com photo)
This page was last updated on July 12, 2016.