World Atlas Travel Photos - Previously Featured Photo
PREVIOUSLY FEATURED PHOTO
Ike was here!
photographed on a Nikon D80, AF-S Nikkor 18-135mm lens.
Next Photo Here
Return to: Featured Photo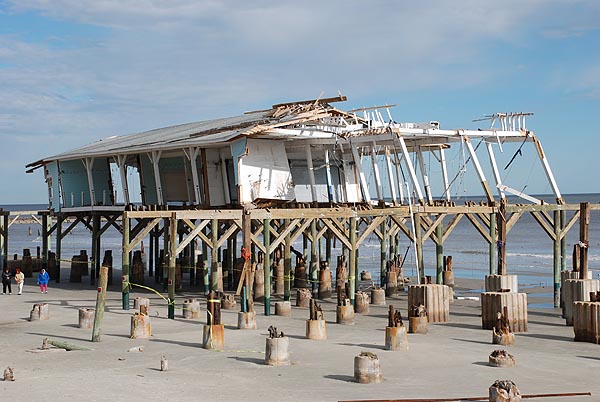 FEATURED PHOTO - (worldatlas.com)
After Hurricane Ike ravaged southeast Texas and the surrounding area on September 13, 2008, this is all that remains of Murdoch's Bath House on the Gulf of Mexico, Galveston, Texas.
This page was last updated on July 12, 2016.