World Atlas Travel Photos - Previously Featured Photo
PREVIOUSLY FEATURED PHOTO
Crash Landing!
photographed on a Nikon D80, AF-S Nikkor 18-135mm lens.
Next Photo Here
Return to: Featured Photo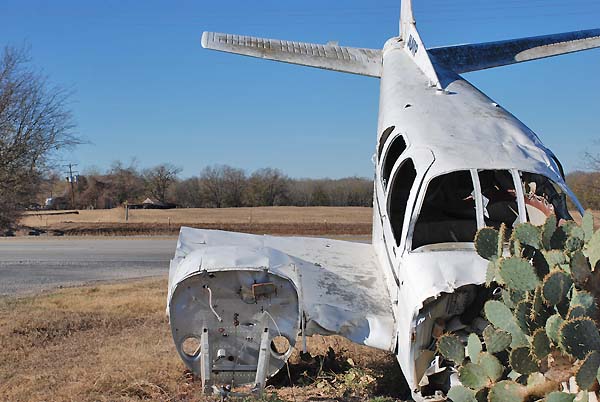 FEATURED PHOTO - (worldatlas.com)
With cactus growing within its nose and all of its valuable parts missing, one wonders how and why this now-tattered airplance got to its final resting place here in rural Texas.
This page was last updated on July 12, 2016.