World Atlas Travel Photos - Previously Featured Photo
PREVIOUSLY FEATURED PHOTO
lady, please don't touch me!
photographed on a Nikon D80, AF-S Nikkor 18-135mm lens.
Next Photo Here
Return to: Featured Photo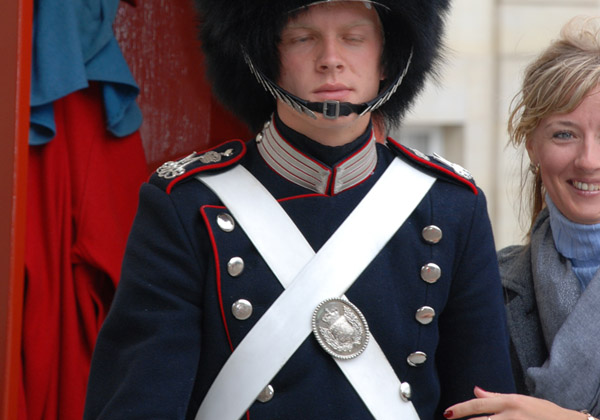 FEATURED PHOTO - (worldatlas.com)
At the Royal Palace in Copenhagen, the Royal Guard, an elite force of the Danish Army, has as its main purpose the protection and security of the Queen. Each guard has a two-hour shift, in which he is to alternately stand in front of the very distinctive guard house or march back and forth in front of the palace to which he is assigned. Tourists often stand next to the guards for a photo opportunity, and this guard seemed (to me) to not be a bit happy about that activity.
This page was last updated on July 12, 2016.