World Atlas Travel Photos - Previously Featured Photo
PREVIOUSLY FEATURED PHOTO
Cruise Guy!
Photographed on a Kodak CX7430
Next Photo Here
Return to: Featured Photo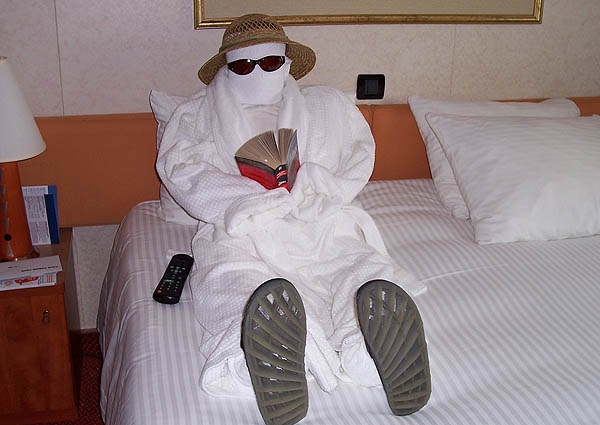 FEATURED PHOTO - (worldatlas.com photo by: Joel Reif)
On the Carnival Glory, sailing from Florida to the Western Caribbean, towel man invaded my room, and needless to say, this dude (his towel creation) had my complete attention. If you take a Carnival cruise, expect great towel creations each and every night.
This page was last updated on July 12, 2016.