World Atlas Travel Photos - Previously Featured Photo
PREVIOUSLY FEATURED PHOTO
Why am I Smiling?
Photographed on a Nikon D80, AF-S Nikkor 18-200mm lens.
Next Photo Here
Return to: Featured Photo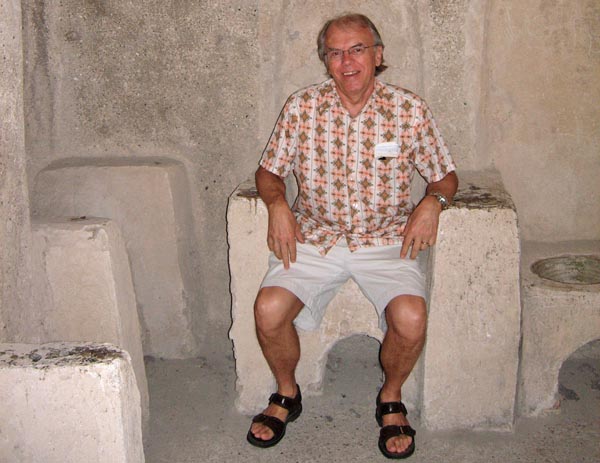 FEATURED PHOTO - (worldatlas.com photo)

In my travels I've sat in many a chair, but this one was by far the most interesting. I have no explanation as to why I am smiling in this ghastly place. Deep within the walls of the castle is a long-abandoned convent on the Island of Ischia sits a nun's cemetery. When a cloistered nun died, her lifeless, unclothed body was seated on one of these chairs. As her body decomposed (slowly), body fluids were collected in a special vase. (note the space under the seat) Then, when all that remained was a dried skeleton, the bones were deposited within a designated vault. According to historic details, this somewhat strange practice was based on the desire to highlight that the human body was useless, since it was just a container for the nun's spirit.

John Moen, Worldatlas.com
This page was last updated on July 12, 2016.