World Atlas Travel Photos - Previously Featured Photo
PREVIOUSLY FEATURED PHOTO
Sign of the Times!
Photographed on a Nikon D90, AF-S Nikkor 18-200mm lens.
Next Photo Here
Return to: Featured Photo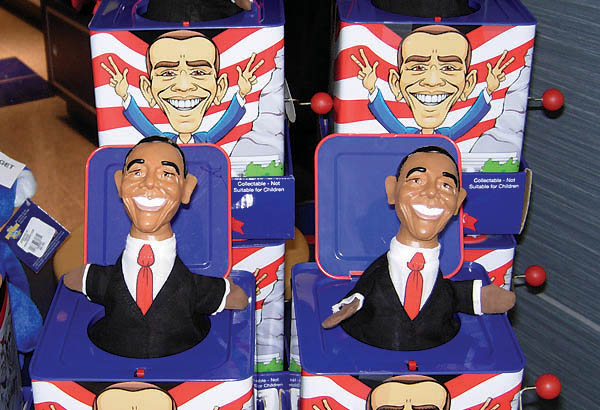 FEATURED PHOTO - (a worldatlas.com photo)

Inside the Newark International Airport I counted 5 gift/magazine shops that featured images of Barack Obama; images of all description including these music boxes. For $39.95 you could be an owner.
This page was last updated on July 12, 2016.