World Atlas Travel Photos - Previously Featured Photo
PREVIOUSLY FEATURED PHOTO
Guilty as Charged!
Photographed on a Nikon D90, AF-S Nikkor 35-200mm lens.
Next Photo Here
Return to: Featured Photo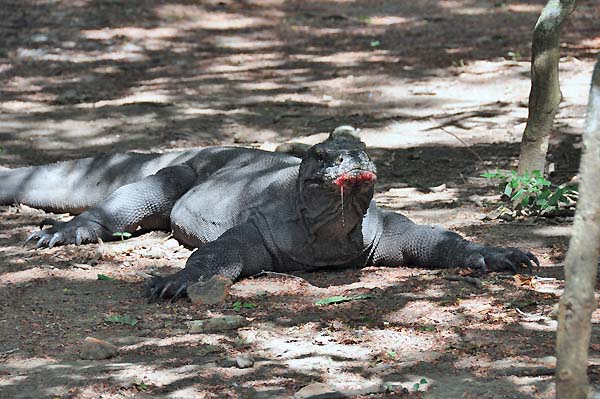 FEATURED PHOTO - (a worldatlas.com photo)


While visiting Indonesia's Komodo Island we had an opportunity to get up close and personal with these giant monsters. According to our local guide, this one had just finished off a goat. I must say that this was a rather scary moment as these dragons can move over land at nearly 10 mph, and the rangers with us had only sticks to fend them off. That's right, sticks! More dragon photos
Here!
This page was last updated on July 12, 2016.