World Atlas Travel Photos - Previously Featured Photo
PREVIOUSLY FEATURED PHOTO
I'll Take That One!
Photographed on a Nikon D300, AF-S Nikkor 18-200mm lens.
Next Photo Here
Return to: Featured Photo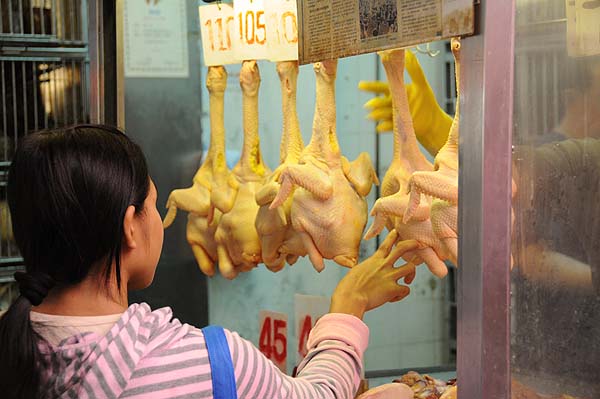 FEATURED PHOTO - (a worldatlas.com photo)

In China, and for that matter across much of Asia, local street markets are a popular way to shop; the produce is garden fresh, fish still flop in their baskets, and poultry (like these chickens) were just slaughtered in the back room. It's a gruesome reality, but many markets have live chickens in cages and shoppers can make their pick right on the spot - and take it home for dinner. Yum!
This page was last updated on July 12, 2016.