World Atlas Travel Photos - Previously Featured Photo
PREVIOUSLY FEATURED PHOTO
A very emotional site!
Photographed on a Nikon D90, AF-S Nikkor 18-200mm lens.
Next Photo Here
Return to: Featured Photo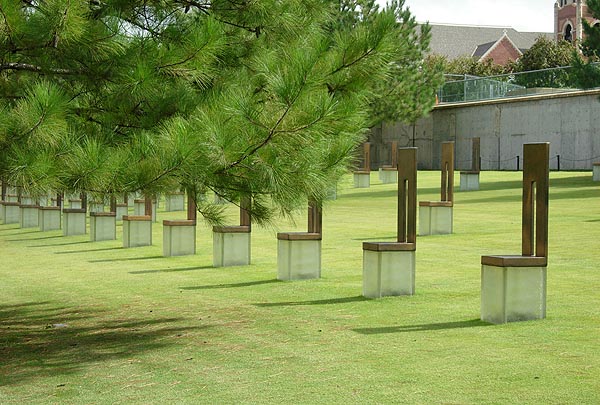 FEATURED PHOTO - (a worldatlas.com photo)


At the Oklahoma City National Memorial and Museum in Oklahoma City, Oklahoma, there are many symbolic and touching reminders of the horrific bombing at the Alfred P. Murrah Federal Building. One that quickly brings emotions and memories to the surface is the "Field of Empty Chairs." The 168 chairs represent all of the lives taken on April 19, 1995. They stand in nine rows to represent each floor of the building, and each chair bears the name of someone killed on that floor. Nineteen smaller chairs stand for the children. The field is located on the footprint of the Murrah Building.
This page was last updated on July 12, 2016.