World Atlas Travel Photos - Previously Featured Photo
PREVIOUSLY FEATURED PHOTO
An unforgettable view!
Photographed on a Nikon D90, AF-S Nikkor 18-200mm lens.
Next Photo Here
Return to: Featured Photo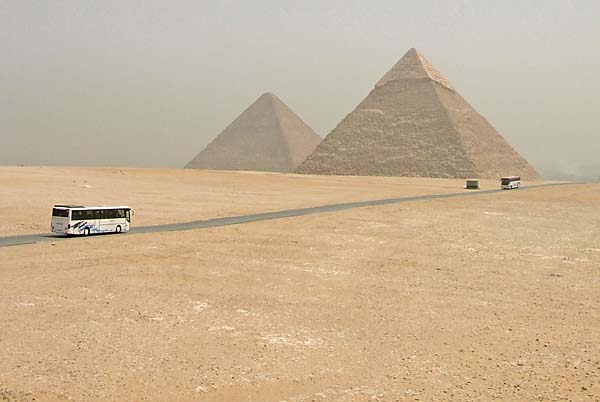 FEATURED PHOTO - (
a worldatlas.com photo
)

On a typical hot and hazy day in northern Egypt, tour buses travel down the main access road to the Pyramids of Giza, just west of Cairo. The Pyramid of Khafrem, the second largest of the Egyptian Pyramids of Giza, is in the foreground. It's made of limestone blocks and rises to just over 470 feet (143 m) in height - the equivalent of a 40 story building. The Great Pyramid of Giza, also called Khufu's Pyramid, is in the background.
This page was last updated on July 12, 2016.