World Atlas Travel Photos - Previously Featured Photo
PREVIOUSLY FEATURED PHOTO
A Cairo View!
Photographed using a Nikon Coolpix P4, 8.1 megapixels
Next Photo Here
Return to: Featured Photo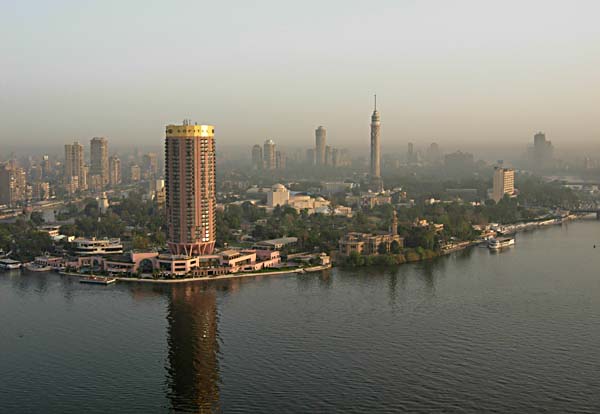 FEATURED PHOTO - (a worldatlas.com photo)


From the 32nd floor of the Grand Hyatt Hotel in central Cairo, this is an early morning view of the Gezira district on the city's central island; an island that's surrounded by the Nile River. Financed by American funds, and completed in 1961, the Cairo Tower (center right) stands at 187 m (610 ft) tall. It's 43 m (140 ft) higher than the Great Pyramid of Giza, which stands some 15 km (9.3 mi) to the southwest. The Sheraton Gezira Hotel fronts the Nile, center left.
This page was last updated on July 12, 2016.