World atlas travel photos - previously featured photo
PREVIOUSLY FEATURED PHOTO
Goldfinger, and more!
Photographed on a Nikon D90, AF-S Nikkor 18-200mm lens.
Next Photo Here
Return to: Featured Photo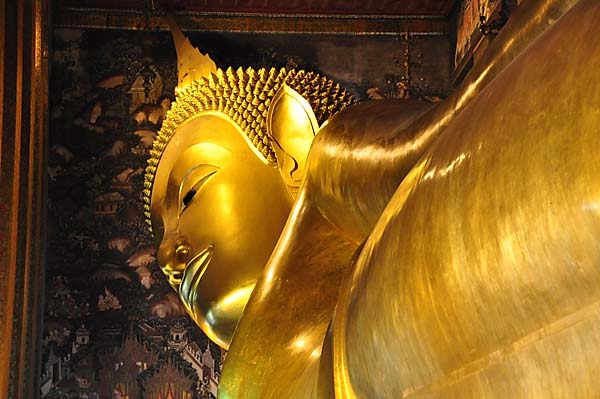 FEATURED PHOTO - (a worldatlas.com photo)



This is part of the (giant) golden reclining buddha (150 feet long) displayed within the Wat Pho Temple, Bangkok, Thailand. This huge buddha is covered with real gold and visited by thousands of locals and tourists each day. Inside the temple one must remove shoes and have exposed arms and legs covered. Many of the faithful leave coins and flowers as a tribute.
This page was last updated on July 12, 2016.