World Atlas Travel Photos - Previously Featured Photo
PREVIOUSLY FEATURED PHOTO
She Draws a Crowd!
Photographed on a Nikon D90, AF-S Nikkor 18-200mm lens.
Next Photo Here
Return to: Featured Photo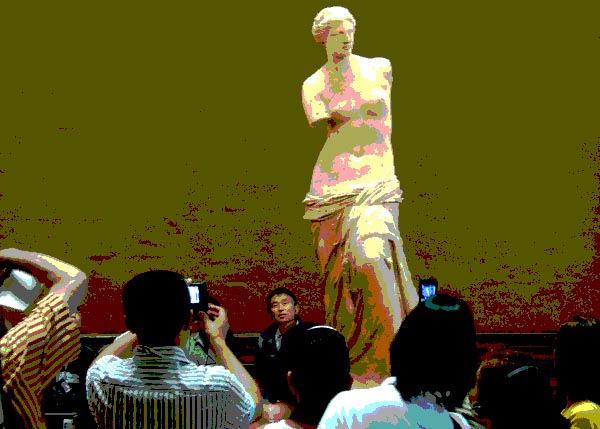 FEATURED PHOTO
- (
a worldatlas.com photo and treatment
)

Inside the Louvre Museum in Paris the Venus de Milo, an ancient Greek statue and one of the most famous works of ancient Greek sculpture, is a very popular attraction. On some days she's totally surrounded by tourists (all taking photos) and it's all but impossible to get a clear, close up shot
This page was last updated on July 12, 2016.