World atlas travel photos - previously featured photo
PREVIOUSLY FEATURED PHOTO
Helping Them Survive!
Photographed on a Nikon D90, AF-S Nikkor 18-200mm lens.
Next Photo Here
Return to: Featured Photo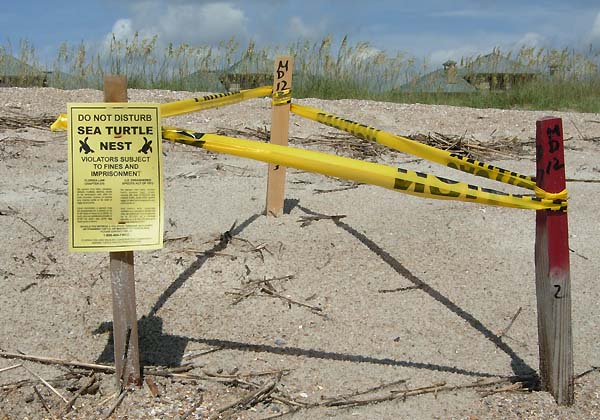 FEATURED PHOTO - (a worldatlas.com photo)

Each summer from May through August, an ancient mariner, the loggerhead sea turtle, leaves the Atlantic Ocean water along the southeastern coast of the United States during the night and crawls ashore to lay her eggs in a sandy nest. The task of excavating a nest may take her over an hour to accomplish. The turtle - weighing several hundred pounds - laboriously digs a nest cavity with her rear flippers. Numerous turtle conservation groups help increase the survival rate as they stake-off the nests, so tourists and locals just leave them alone, and let nature take its course.


Most adult loggerhead turtles lay several clutches of eggs during a nesting season. Only a small percentage of hatchlings survive to maturity! Loggerhead turtles have existed on Earth for millions of years with little serious threat to their survival - until recently. Pollution, lighted beaches, loss of nesting habitat, drowning in shrimp nets and other fishing gear have contributed to the drastic decline of these and other sea turtles
This page was last updated on July 12, 2016.