World atlas travel photos - previously featured photo
PREVIOUSLY FEATURED PHOTO
What A Surprize!
Photographed on a Nikon D90, AF-S Nikkor 18-200mm lens.
Next Photo Here
Return to: Featured Photo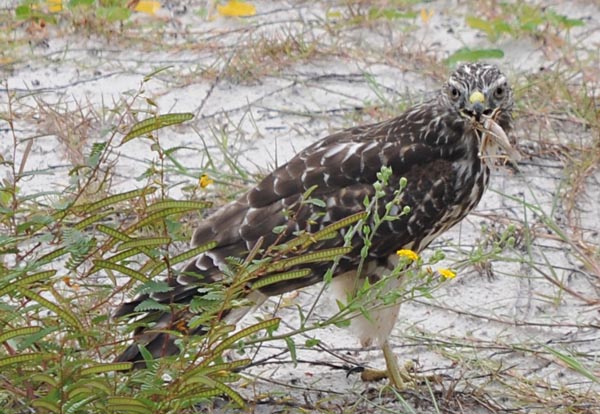 FEATURED PHOTO - (a worldatlas.com photo)

While crossing an Atlantic Ocean sand dune bridge in northeast Florida, I was very surprised to see this Red-tailed Hawk, up close and personal. When I grabbed my camera to take a picture the hawk was standing in the sand about 20 feet away, busily eating what appeared to be a huge grasshopper-like insect. He was also very surprized to see me, so before I could think about focus and framing, and a few more shots, he flew off in a flash.
This page was last updated on July 12, 2016.