World atlas travel photos - previously featured photo
PREVIOUSLY FEATURED PHOTO
Good Luck Little Guy!
Photographed on a Nikon D300, AF-S Nikkor 18-200mm lens.
Return to: Featured Photo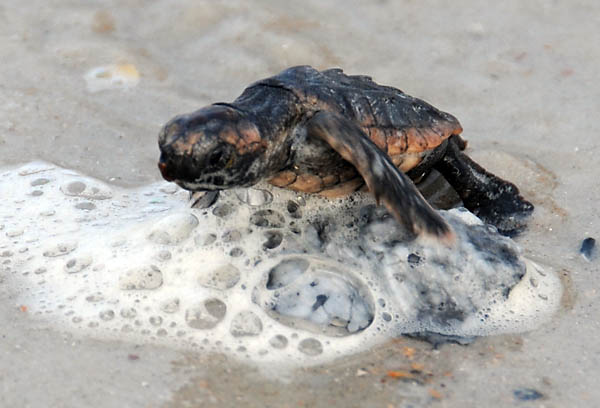 FEATURED PHOTO - (a worldatlas.com photo)


On Amelia Island, Florida, September 12, 2009, the only surviving Loggerhead Sea Turtle from one of many nests along the Atlantic Ocean shoreline made his way to the sea in the early morning light. He was only 3" in length, and his personal struggle across the sand was an inspiring journey to witness.


Stuck momentarily on a sea shell, his determination did not waver and when he finally reached the water's edge and entered the ocean, he quickly disappeared into his new home. Will he survive to adulthood? Well, the odds are against him, as he must avoid shrimp trawls, crab fishing nets, natural predators and many other dangers.


He only has this slight chance for survival because of people like
Mary Duffy, and the Amelia Island Sea Turtle Watch.
Mary and her volunteer army protect the nests, and once hatched, they shepard these endangered turtles along their way.
This page was last updated on July 12, 2016.