World Atlas Travel Photos - Previously Featured Photo
PREVIOUSLY FEATURED PHOTO
Hey there tourist (or sucker), can you spare a Euro, or two?
Photographed on a Nikon D300, AF-S Nikkor 18-200mm lens.
Next Photo Here
Return to: Featured Photo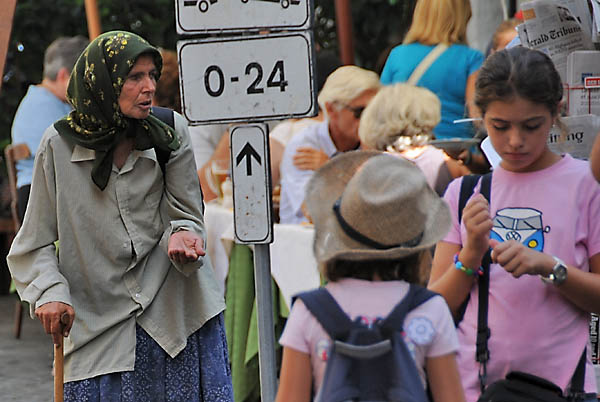 FEATURED PHOTO - (a worldatlas.com photo)



Across Europe street beggars are a common site. Most are from eastern European countries, and many of the women working the streets are much younger than they look. The beggars hassle tourists, and in Rome, the Italians have had enough. Recently, outside of the city limits, some of the tent camps that these beggars live in were burnt to the ground.
This page was last updated on July 12, 2016.