World Atlas Travel Photos - Previously Featured Photo
PREVIOUSLY FEATURED PHOTO
We're So Happy!
Photographed on a Nikon D300, AF-S Nikkor 18-200mm lens.
Next Photo Here
Return to: Featured Photo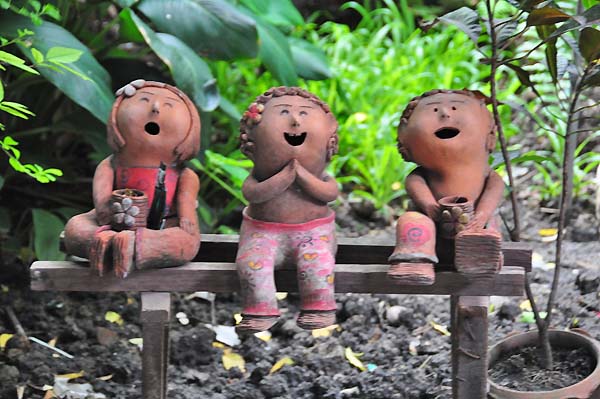 FEATURED PHOTO - (a worldatlas.com photo)



Thousands of people live along the Chao Phraya River in Bangkok, Thailand, and many of them decorate their front porch and yard with flowers, trees and assorted statuary. This smiling trio sat on a wooden garden bench on the edge of that river.
This page was last updated on July 12, 2016.