World Atlas Travel Photos - Previously Featured Photo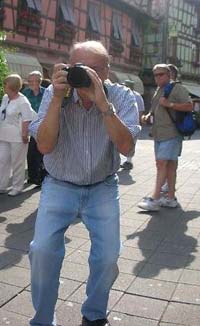 Edit A Maze of Wires!
Photographed on a Nikon D300, AF-S Nikkor 18-200mm lens.
Previously featured photos here

PREVIOUSLY FEATURED PHOTO - (a worldatlas.com photo)



In Saigon (Ho Chi Minh City, Vietnam) there's a most amazing sight; along most city streets....cable, electric and telephone wires are hung in mass. How they find one that's not working remains a mystery to me.
This page was last updated on July 12, 2016.