Environment
Strong Heat Wave Headed Towards British Columbia

Experts warn that the incoming temperatures could break a 78 year old record.
Published On

August 1, 2017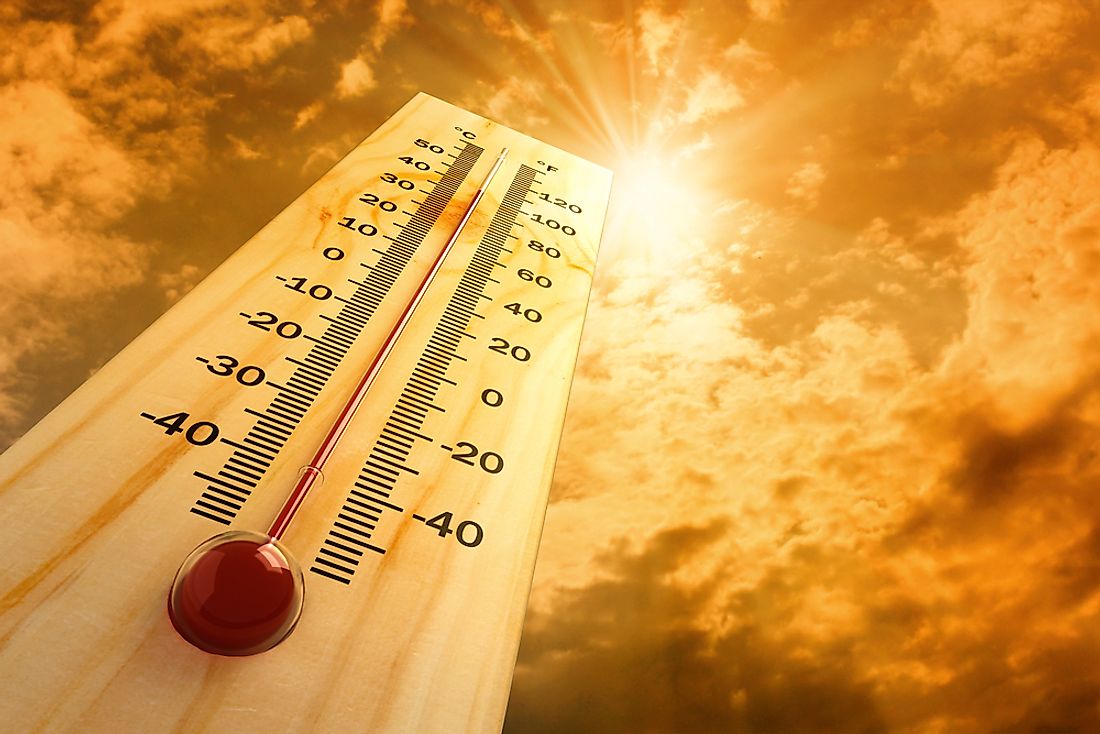 Meteorologists in Canada have raised the alarm on an impending heat wave expected to hit most parts of British Columbia. Environment Canada issued a special report on Monday, 31st July 2017 which indicated that temperatures were expected to hit unprecedented levels throughout the week in the province. The regions indicated in the report include Vancouver Island, Howe Sound, Southern Gulf Islands, the Sunshine Coast, and the Lower Mainland. In several cities in the province, temperatures are expected to set new records where current records have not been broken for decades.
Record Breaking Temperatures Expected
According to the CTV News Vancouver, the weatherman forecasts that temperatures will hit 30 degrees Celsius on Thursday in Vancouver. By doing so, it will break a 78-year record set back in 1939 when temperatures reached a high of 28.9 degrees Celsius. According to the report, the B.C. communities living further inland are expected to experience temperatures reaching as high as 36 degrees Celsius. In Abbotsford, the temperature is expected to reach 36 degrees Celsius, the second highest temperature to be recorded in the city behind the 36.3 degrees Celsius reported in 1965.
Extreme Heat Could Bring Danger, Authorities Warn
Meteorologists are encouraging people in the affected regions to not engage in outdoor activities in the coming week as the heat can be potentially harmful to their health. Doctors have also advised people with underlying health conditions, as well as children and the elderly, to avoid long-term heat exposure during the heat wave as it might trigger a range of heat-related diseases. Heat waves can lead to an increase in heat rash, heat stroke, and heat syncope cases which are potentially fatal.
Rough Summer for the Region
Global News reported that the news came as Prime Minister Justin Trudeau visited B.C. to assess the damage done by the rampaging wildfires that have plagued the province over the past four months. The wildfires, which have spread quickly due to strong winds, are the third worst in B.C. history. During his visit, the Prime Minister together with B.C. Premier John Horgan met the Canadian Armed Forces and ordinary citizens who he congratulated for the hard work they are doing to contain the fires. On Saturday, July 29th, 2017, Prime Minister Justin Trudeau participated in a fundraising in Revelstoke where proceeds would be directed to the Red Cross.
The flames have consumed about 0.426 million hectares and have led to the displacement of over 6,000 people in the affected areas. Authorities are also advising people with respiratory conditions to stay away from areas with smoke emanating from the fires as the air quality in most areas of the province is expected to be poor.
**
Benjamin Elisha Sawe is a writer based in Kenya. He holds an MBA from the University of Nairobi.