Travel
Tourists Flock to Florida Despite Tropical Storm

Following the abysmal year of 2016, the tourism numbers of 2017 prove strong for Florida so far.
Published On

August 2, 2017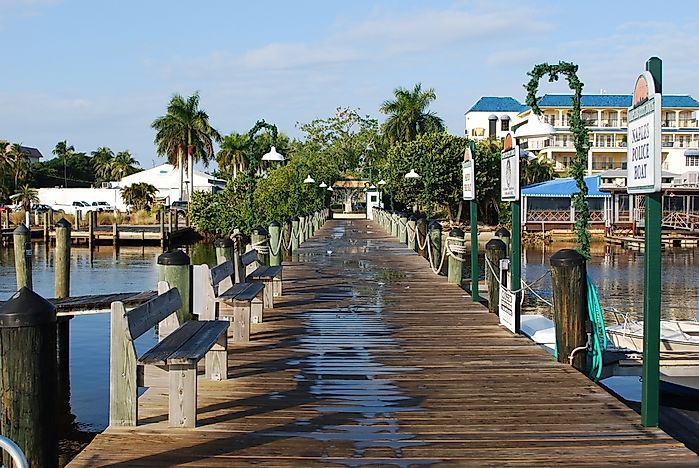 Tropical Storm Emily made landfall on Monday, July 31st, 2017 in coastal Florida leading to many parts of Collier County to experience heavy rainfall. Days after the storm hit, the weather around the county still appears dull. However, the dull weather in Collier County greatly contrasts the bright optimism in the county's tourism sector.
Dismal Numbers Experienced in 2016
The year 2016 was a period that the key players in the tourism industry will hope to forget as tourist numbers shrunk sharply compared to the record-breaking numbers posted in 2015. About 1.8 million tourists visited the county and checked in the hotels booking a total of 2.4 million room nights. Many factors were linked to the 2016 decline including public reaction from negative news of the county which included the presence of the Zika virus as well as the blue-green algae in the state of Florida, both of which led to many visitors to cancel their trips. Torrential rainfall witnessed during the year was also blamed on the slump with visitors avoiding to travel in the drenched weather. Another reason behind the low tourist numbers was the deficit in many available rooms after major establishments such as The Hilton Marco Island Beach Resort temporarily shut down for renovations. The only silver lining in this dark cloud was that the total tourist spending in Collier County in 2016 increased by 1.3 % to a reach $1.9 billion.
Bright Prospects for 2017
However, 2017 seems to turn out to become a good year for the sector if recent tourist numbers are anything to go by. According to data recently published on the Naples News website, Collier County recorded a total of 1.03 million tourists between the months of January and June. These figures show that the total number of tourists in the first six months of 2017 is equivalent to 57.2% of the total figures posted in 2016. The report also showed that the total amount of money spent by tourists between January and June 2017 rose to about $1.3 billion, a 4.3% increase over the year. Stakeholders in Collier County's tourism industry are pleased with the steady growth being realized this year and believe that the growth will be replicated in next six months of the year.

The number of hotel room nights is the one area of concern as a report from USA Today showed a 1.1% decline in the first six months of 2017 compared to a similar period in 2016. According to the report, 1.34 million room nights were booked between January and June. The decline is primarily attributed to the hotel room shortage caused by the temporal closure of JW Marriott Marco Island Beach Resort.