Travel
In Croatia, Tourists Abound While Workers are Scarce

In a country where tourism jobs are hard to fill, could low wages be solely to blame?
Published On

August 2, 2017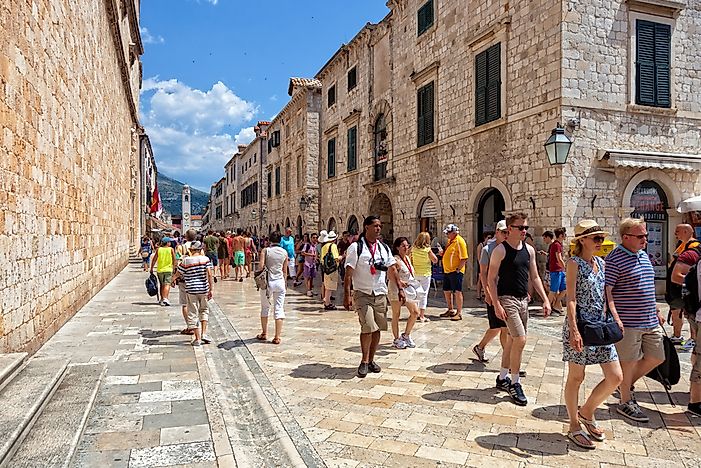 A Growing Industry
Tourism is a top industry in Croatia that has been growing steadily over the past years. The city of Zagreb and the Adriatic coast are the major tourist attractions with the peak seasons occurring in July and August. In the first half of 2017, the industry has grown tremendously with 12% more tourists and an 11% increase in overnight stays compared with 2016. Tourism contributes 18% to the GDP - the highest GDP contribution from tourism by any EU country.
Wages Below Average
This growth, however, is not reflected in the employment opportunities created. The low employment levels within the industry have raised concern amongst members of the Croatian Tourism and Services Trade Union who indicate that the employment within the tourism sector is poorly managed as the wages are about 17-20% below average. The vice president of the union expressed his concern over a shortage of housing for workers. He goes on to state that if the situation did not improve, the tourism industry would suffer a decline in the long term.
In a report by Balkan Insights, Croatia experiences a staffing deficit in the tourism sector. The sector, which employs about 150,000 people still, requires a staff increase of more than 2,700. According to the report, the numbers are still underrepresented, as some employers do not report on their understaffed condition.
Working Conditions Poor
Another report by Travel and Tour World indicates that Croatians are discouraged by the poor working conditions and wages. The report also revealed that with the growth in tourism, the industry is laying off more permanent workforce in preference for seasonal workers. However, the report further notes that this trend discourages Croatians from pursuing studies in tourism while others drop their studies. A report by Total Croatia News also indicates that there are more than 1,200 unemployed persons available for seasonal jobs and another 800 who have high school education in tourism related industries.
Total Croatia News also indicates that the decline in the number of staff for the tourism industry has also been affected by the country's membership in the European Union as more people have moved to other EU countries in search of employment. The report further states that the problem is more pronounced during the peak season when services are more in demand.
In order to protect the sustainability of Croatia's booming tourism industry, the problem of staffing must be resolved.