World
This Map Reveals the Nickname of Every State and Province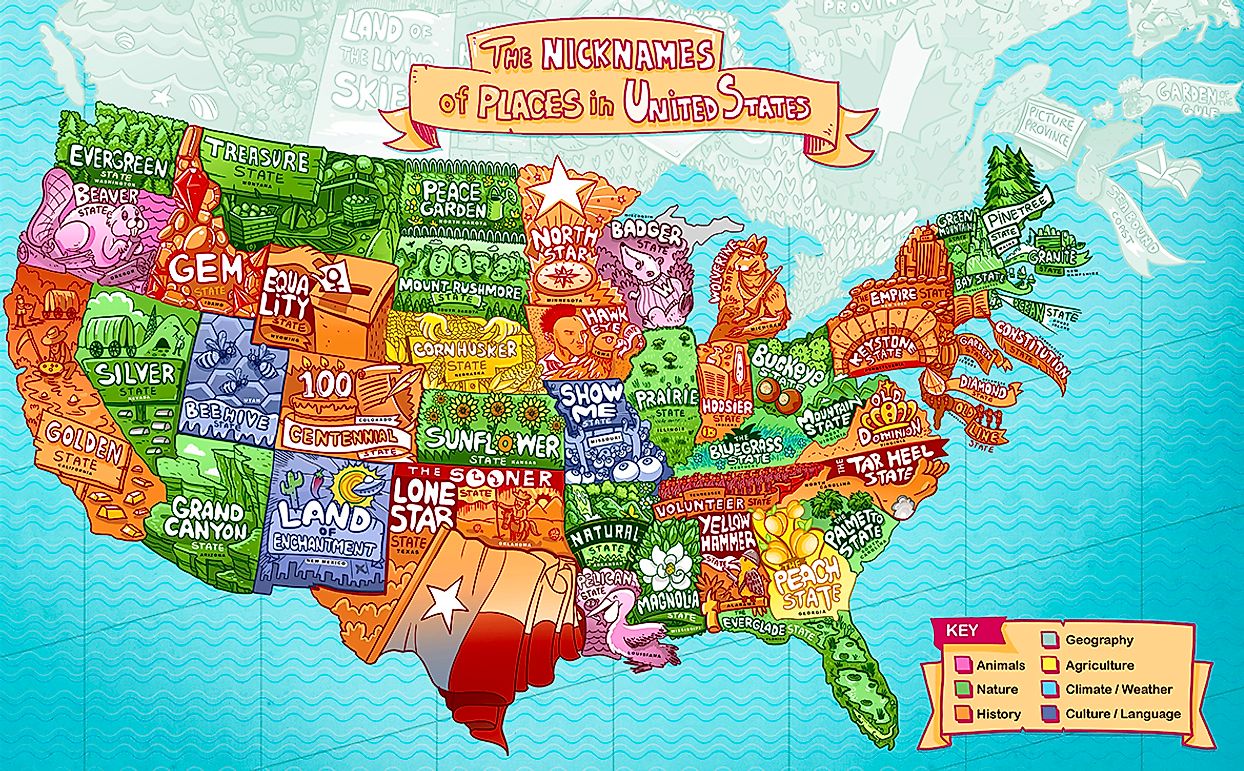 We know that California is the Golden State and Florida is the Sunshine State, but can you name the Beehive State? How about the Hoosier State?
If you can't name them, you're probably not alone. Aside from the most popular examples, many Americans don't realize that all 50 states in the country actually have a state nickname. Thanks to a new visual from SavingSpot, you can now discover your state's unique nickname with one quick glance at the map. Let's unpack some of the more peculiar examples, shall we?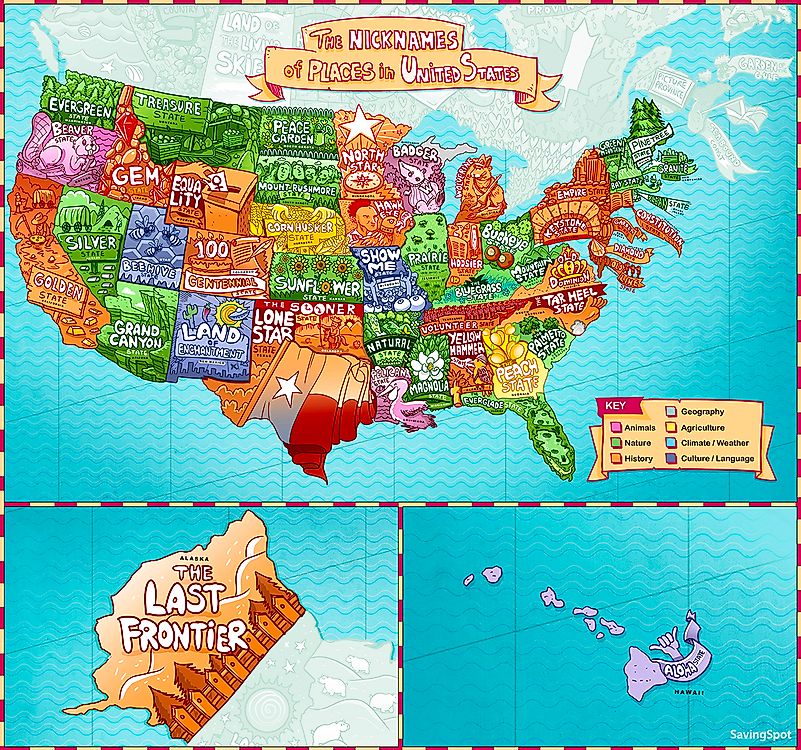 Peace Garden
North Dakota is affectionately known as the "Peace Garden". Unlike many of the state nicknames out there, this one actually has its origins in a real location. In the north of North Dakota, on the border with Canada, lies the International Peace Garden, a nearly-four-mile-large park that symbolizes relations between the two countries. The park was inaugurated in 1932, and the phrase "Peace Garden" was added to North Dakota license plates in 1956.
Tar Heel State
The "Tar Heel State" is none other than North Carolina. Unlike the more literal example found in North Dakota, this nickname is more mysterious in its origin. Theories include a link to the state's history of tar production. North Carolina is rich in pine trees, and was a big source of tar and turpentine. The term came into vogue into the Civil War, and was formerly considered to be derogatory before it was taken back by the people of the state.
Bee Hive State
The "Bee Hive State" is a nickname for Utah. The state is known for its high population of Mormon residents, and this nickname actually relates to Mormonism, as well. As stated in the Book of Mormon, when the Jaredites traveled to North America, they brought with them the "deseret", or, honeybee. Bees are so synonymous with Utah that they can even be found on some manholes within the state.