Travel
The Story Behind India's Famous Submerged Church

In a remote region of Karnataka, India, there is a unique church with very special circumstances.
Published On

August 21, 2018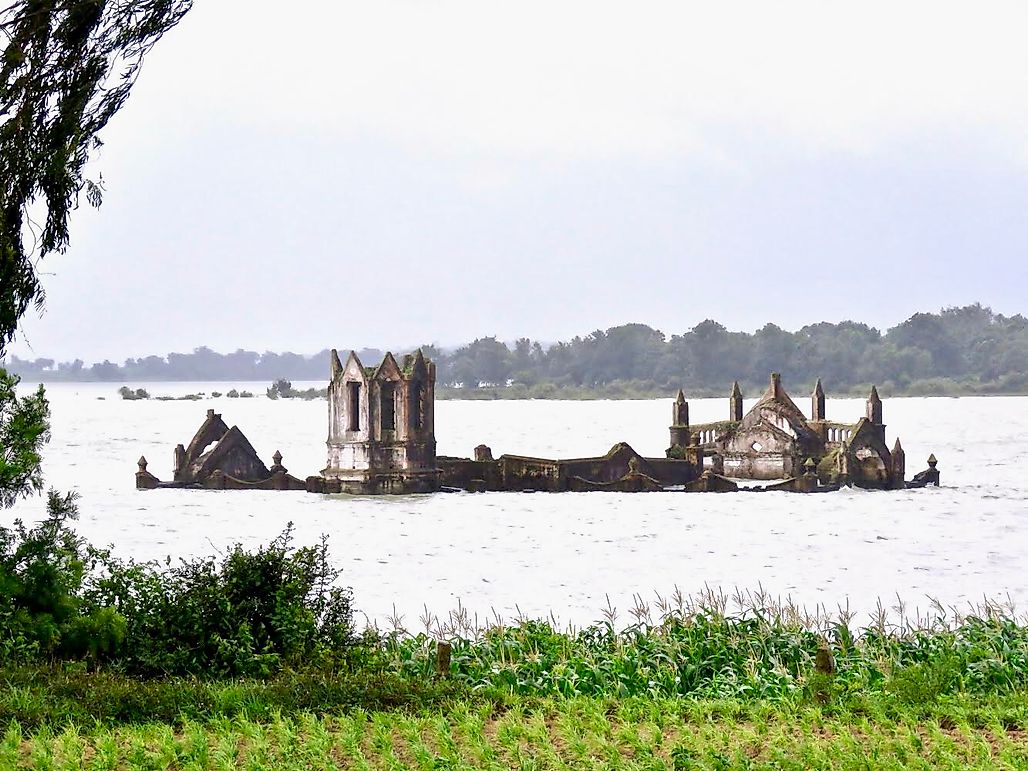 In a remote rural area in the Hassan district of the Indian state of Karnataka, a 19th-century church plays peek-a-boo with those desiring to observe its beauty and grandeur. Every monsoon, the Shettihalli Rosary Church, more popularly known as the "submerged church" adds life to the sleepy village where it is located. Both local and foreign tourists flock to Shettihalli during this time to catch a glimpse of the submerged church and capture its eerie beauty in their mind's eye.
A Glimpse Into The History Of The Aging Church
The Rosary Church in Shettihalli, a magnificent structure of Gothic architecture, was founded in the 1860s by French missionaries active in the region at that time. The church was built to serve the religious needs of the prosperous British estate owners residing in the area. At the time of its construction, it was one of the most majestic structures in Hassan. Even today, despite being in ruins, its grandeur is unmissable.
The church lost its significance when the Hemavati Dam and Reservoir was constructed in 1960. From a living church, it became a monument of mystery. The settlements in the surrounding area were relocated and the church was abandoned as the water level rose to dangerous levels. Although today there are no traces of the previous settlements around the church, the structure of the church stands tall, a silent reminder of how the construction of dams changes the lives of people and the landscape of an area.
The Appeal Of The Drowning Church
For a while in its history, the Shettihalli Rosary Church was forgotten. It started falling into ruins. However, one interesting feature of the church made it appealing to the public once again. Every year, during the monsoons, the church became partly submerged in the rising floodwaters. As the waters receded in the dry season, the church appeared in all of its glory. The sight of the walls and towers of the hollow church jutting above the water's surface in the monsoon season attracted the eyes of many a traveler. Visits to the Rosary Church were, however, not confined to this season alone. It was no less beautiful in the dry season when the entire structure was visible. Soon, the visitors started describing the church as per their perception of the ruins. Some describe it as eerie and mysterious while others find it peaceful and picturesque, and even romantic. All agree on one thing, however, that the aging "Submerged Church" of Shettihalli is definitely worth visiting.
**
Dr. Oishimaya Sen Nag is a freelance writer and editor from Kolkata, India. She loves to participate in wildlife conservation activities and to explore new places and cultures.