Travel
Is High-Speed Rail Finally Happening In The US

Several High-Speed Train Routes Are Coming to the United States. Two are shoud break ground in 2020 - California to Las Vegas and Huston to Dallas
Published On

January 3, 2020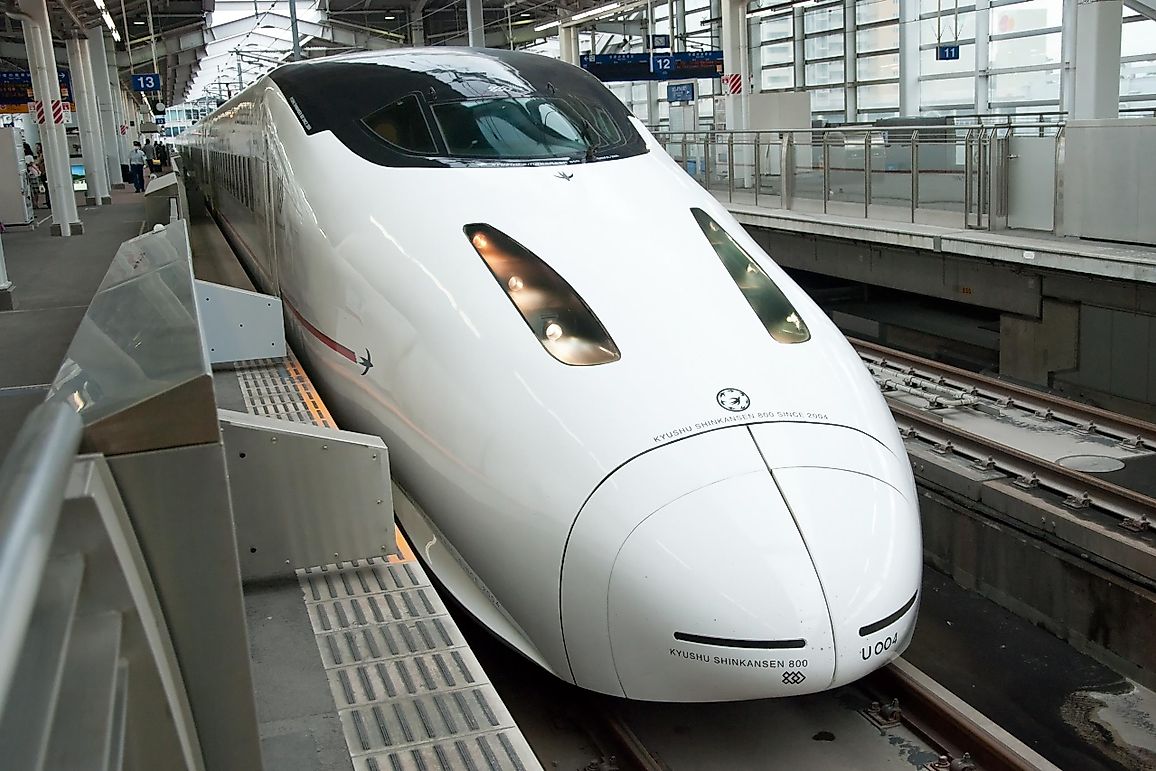 Major cities around the world are linked by high-speed trains that shuttle passengers in mere hours at affordable costs. For example, in less than three hours, one can get from Milan to Rome. To put this into perspective, the journey by road can take as much as six hours, which is twice the time by rail. The Shinkansen, a bullet train from Tokyo to Osaka train line, also cuts the travel time by more than half compared to cars. Other parts of Europe, East Asia, and the Middle East enjoy similar benefits.
However, the United States has languished behind with slow, tedious, and expensive road travel due to the rise of the interstate structure and the free market. Fortunately, 2020 comes with the hope of a revamped transport system for some places in a concerted effort by the government and the private sector.
California to Las Vegas
Xpresswest is one of the most anticipated projects of 2020 will break ground in the third quarter of this year and is anticipated to be completed by 2023. The project, which was previously being planned for by Marnell, is currently spearheaded by Virgin Trains USA and is set to cost around $4.8 billion. Its 85 miles track will link Victorville, California, to Las Vegas. Previously, the construction of the track was supposed to have started in 2019, but funding circumstances and change of ownership pushed the start date to 2020.
Houston to Dallas
Another projected high-speed train is the one that will link Houston and Dallas. It is expected to break ground in the summer of 2020. Texas Central, the group behind the project, has signed a partnership with Salini Impreglio (an Italian company) and their American subsidiary Lane Construction. They have also consulted with  Saudi Arabia Haramain High-Speed rail to understand the impact of transit system trains and infrastructure in the desert. Last month, documentation on the environment and safety was submitted to the federal government to meet this year's construction timeline. Once complete, the system will use the latest N700S Shinkansen Japanese trains. By 2026, the group hopes the train will be in operation.
Other plans
There are currently several plans to connect places in the US; however, they are still in the planning stages.  Some proposed locations are Portland to Vancouver, Miami to Tampa, and San Francisco to Los Angeles. Although many face difficulties of funding and government approval, for example, Gov. Gavin Newsom once described the Los Angeles-San Francisco train as a pipe dream.