Travel
The Next Wave Sweeping Over Airports? Therapy Animals

The next time you fly, you may make a furry pal.
Published On

November 20, 2019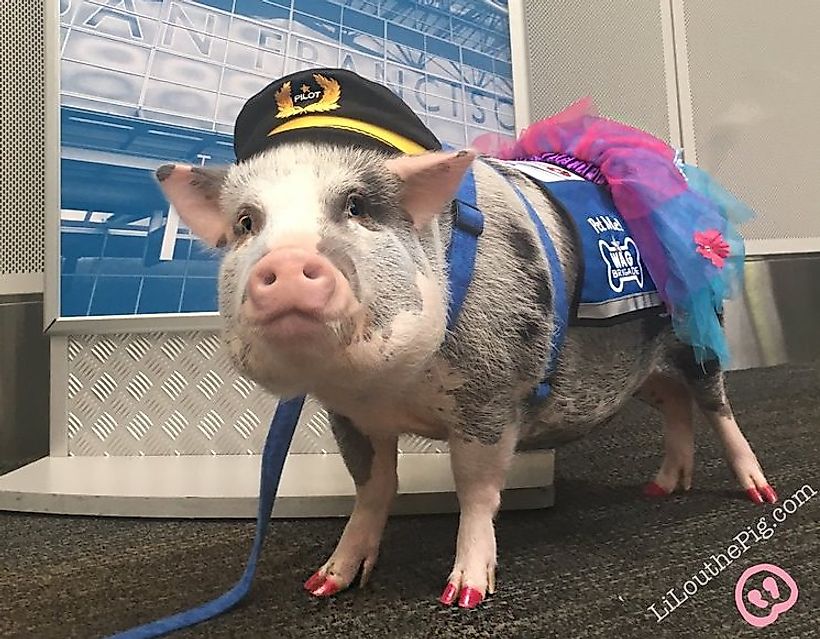 Nothing could make most of us forget the hassle of flying when we're mid-TSA line, fighting for luggage space, or begrudgingly drinking a $9 coffee. That is, except dogs, cats, and...pigs?
Nearly 60 airports across the US have implemented therapy animal programs—not just dogs!—a concept that started post 9/11 and has now spread internationally. Studies show that even brief interactions with animals cause spikes in your brain's "happy chemicals" and decreases in blood pressure, and therapy animals are specially trained to be safe and friendly bundles of joy. The next time you're trudging through one of the airports below, stop to destress with your next four-legged friend.
Los Angeles
Initiating the Pets Unstressing Passengers program in 2013, LAX was one of the first to hire furry employees. PUP started with just 20 dogs—largely rescues from animal shelters—and now has close to 100 four-legged pals ready to be the uncontested highlight of your airport experience. You'll spot one (and its owner) wandering the terminals, stopping for any passenger giving away chin rubs for free. The pups dress up for events and holidays, and you can catch them highlighting LAX's instagram, @flylaxairport.
Denver
115 dogs and one cat—somehow—make up Denver's CATS program, the Canine Airport Therapy Squad, making it one of the largest programs in the country. When you run across one of their golden retrievers, labs, German shepherds, or poodles, you'll be handed a little "trading" card noting their favorite treat and their pet peeves. Info on the team's appearances can be found on twitter (@DENAirport), and they set paws on all the concourses.
San Francisco
Leave it to San Francisco to be the one to take this program and make it weird and wonderful: they brought on a pig! Her name is LiLou—her toes are painted red, she dons a pilot's cap, and she can play the toy piano. She'll greet you with her hoof, pose for selfies, and play you some plunky tunes; she may be the most talented of all the (otherwise canine) members in SFO's "wag brigade"—and the most famous therapy animal you'll run into between flights. Good news: LiLou has a very active Instagram account where you can follow all of her adorable adventures @LiLou_SFPig.
Minneapolis
Once a week in MSP's terminal 1 (concourse C), you may hear a rumble—that's just Stitches purring. She's 11 years old, a mixture of tabby and calico, and the first cat to join Minneapolis' Animal Ambassador team. She hangs out in a stroller, comes with "calling cards," and adores humans. If you don't run across her, keep an eye out for the other 75+ dogs looking for some passenger love and attention.
Fort Lauderdale-Hollywood
You might say the "AmbassaDogs" of Fort Lauderdale are of a different breed: Tiffany is a stroller-riding Yorkie. Chuck, a Pointer, will give you kisses. Sammy, a German Shepherd, can sort of tap dance. Joy, a Shetland Sheepdog, is a master of fluff. Mikey, a Greyhound, will roll on the floor for a good rub. FLL's burgeoning program is growing at a steady rate, and AmbassaDog owners also reward kids with coloring books and crayons—in addition to much-needed pet therapy.