Travel
Rod Stewart and His Undying Love for Model Trains and Miniature City Models

Who says that a rock star can't have hobbies off-stage?
Published On

November 25, 2019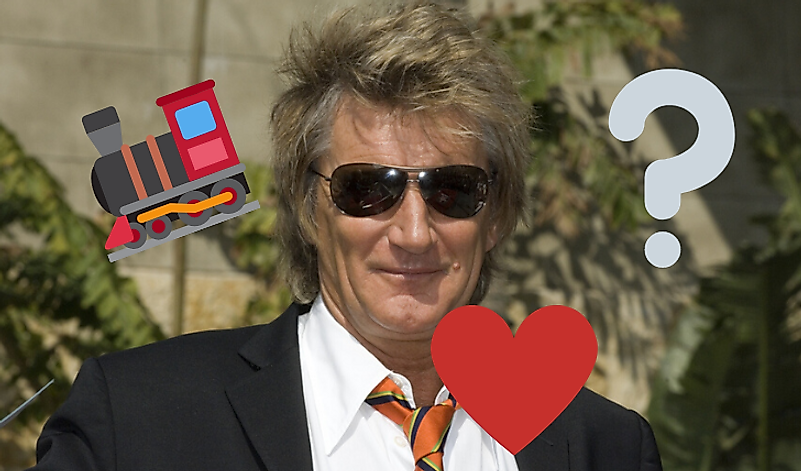 Sir Roderick David Stewart is one of the most famous and best-selling rock stars all time. Throughout his career, he has experimented with various genres, won many of our hearts over, and has even been a Rock and Roll Hall of Fame inductee since 1994.
But along with being a talented musician with an impressive resume, Stewart is also am extremely patient man. How do we know this? Rod Stewart worked on a miniature city for 23 years and recently unveiled a miniature railroad city modeled after Chicago and New York's post World War II skyline.
Massive Yet Miniature
The epic miniature city reportedly takes up the entire attic of his Los Angeles-area mansion and measures 23 by 124 feet. He told the UK magazine, Railway Modeller that he relishes in the hobby. "For me it's addictive. I started, so I just had to finish. I'm lucky I had the room. If I'd have realised at the start it would have taken so long, I'd have probably said, 'No! No! Nah!'"
The NY Post reports that he released 13 albums and went on 19 tours in the 23 years he also spent creating his tiny masterpiece.
Working on the Road
The star revealed that he sometimes asked for more space in hotel rooms so he could work on his models. He says, "We would tell them in advance and they were really accommodating, taking out the beds and providing fans to improve air circulation and ventilation."
The mini-city features details such as buildings, ships, greenery, and even warehouses that look passably ragged. Stewart took care to choose different colors and even add cracks on the small pieces of pavement to make the miniature city more realistic.
Details are important, according to the artist, and you can truly see his dedication in that there are cars and taxis in the miniature streets. He told Jeremy Vine of BBC2, "You start off with a grey. And then you add a little concrete colour, so every paving stone is slightly different, and the cracks have to have some black chalk... and then you add a little bit of rubbish in the gutters, you add a little bit of rust here and there. I enjoyed the building more than I did the running."
Fans Rejoice
Fans enjoyed seeing the images of Stewart's mini-city online. One fan tweeted, "Very impressive, Sir Rod. Nice to see the geeky side of a celeb." Of course, building a detailed miniature city like this is a tough job, Stewart admits that he got help for the part of the models involving tracks and railroads. It turns out, Stewart's strength is in the so-called "ugly" details most people wouldn't pay attention to.
So there you have it, even rock stars have to have a hobby, and Sir Rod has chosen a pretty cool one! He's not the only one though: Neil Young and Jools Holland are also fellow railroad geeks.